The Chihuahuan Desert, the largest desert in North America, stretches from the southwestern United States all the way to Central Mexico. It is one of the three most biologically rich and diverse desert ecoregions in the world with over 3,500 species of plants alone. However, due to agriculture and other development, only four percent of this ecosystem remains intact.
In an effort to protect one of the last remaining intact landscapes of this endangered ecosystem, the Mexican government established the Mapimí Biosphere Reserve. Located in an interior basin in Northern Mexico, the reserve is home to 200 bird, 28 mammal, 5 amphibian, and 39 reptile species, including the Bolson Tortoise, North America's largest terrestrial reptile.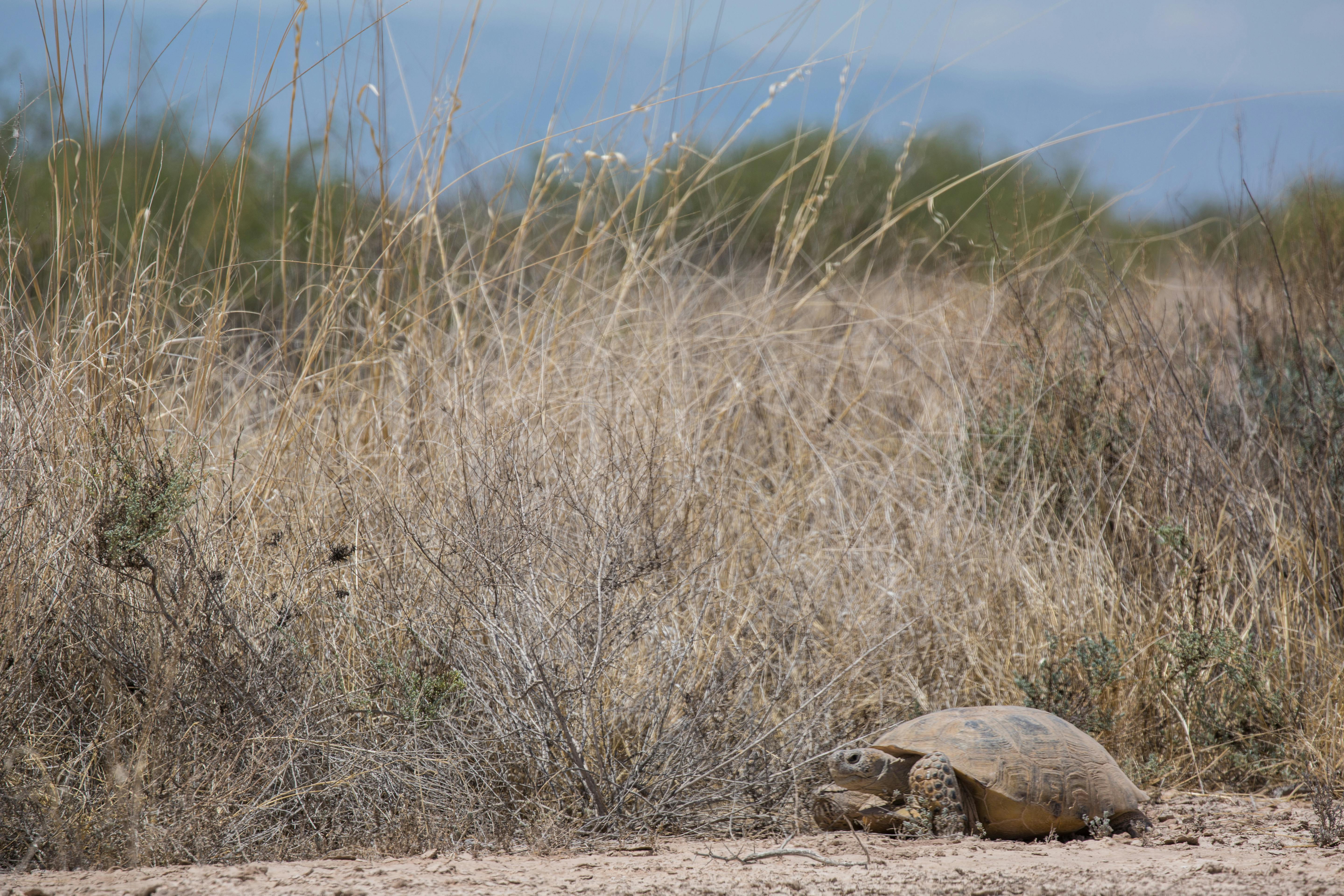 Once found throughout the Chihuahuan Desert range, the Bolson Tortoise now survives only in the Mapimí. The Reserve, while a significant step towards conservation for this species, does not have full protection status and is unfortunately still being used, in part, for cattle grazing. In addition to loss of habitat, these tortoises are in trouble due to their slow reproductive rates and their use as a food source for surrounding communities. As a result of these mounting pressures, the Bolson Tortoise is under review to be moved from Vulnerable to Critically Endangered on IUCN's Red List.
LDF grantee, the Turtle Conservancy (TC) is working to save this remarkable tortoise from extinction. With the support of LDF, the TC secured 40,000 acres within the Mapimí reserve to create the Bolson Tortoise Ecosystem Preserve. The establishment of the preserve strengthens the protection for the Bolson Tortoise and other biodiversity found there. Along with local partners, TC will manage the preserve and monitor the status of the Bolson Tortoise population to continuously evaluate the effect of their management actions on the long-term viability of this species.