What is the world we want to see in 2050?
LDF's Media, Science & Technology program seeks to answer that question by partnering with many of the world's leading scientists, think tanks, and NGOs to develop a new vision for the future, one in which humanity and the natural world coexist in harmony. Instead of pockets of nature in a human-controlled world, we envision an interconnected wilderness dotted by green cities of the future. By the end of the century more than two-thirds of the world's population will live in cities, creating an unprecedented opportunity to provide clean water, healthy food, and sustainable livelihoods for all people, while protecting our natural resources and ensuring the biosphere upon which all depends can survive and thrive in the 21st century.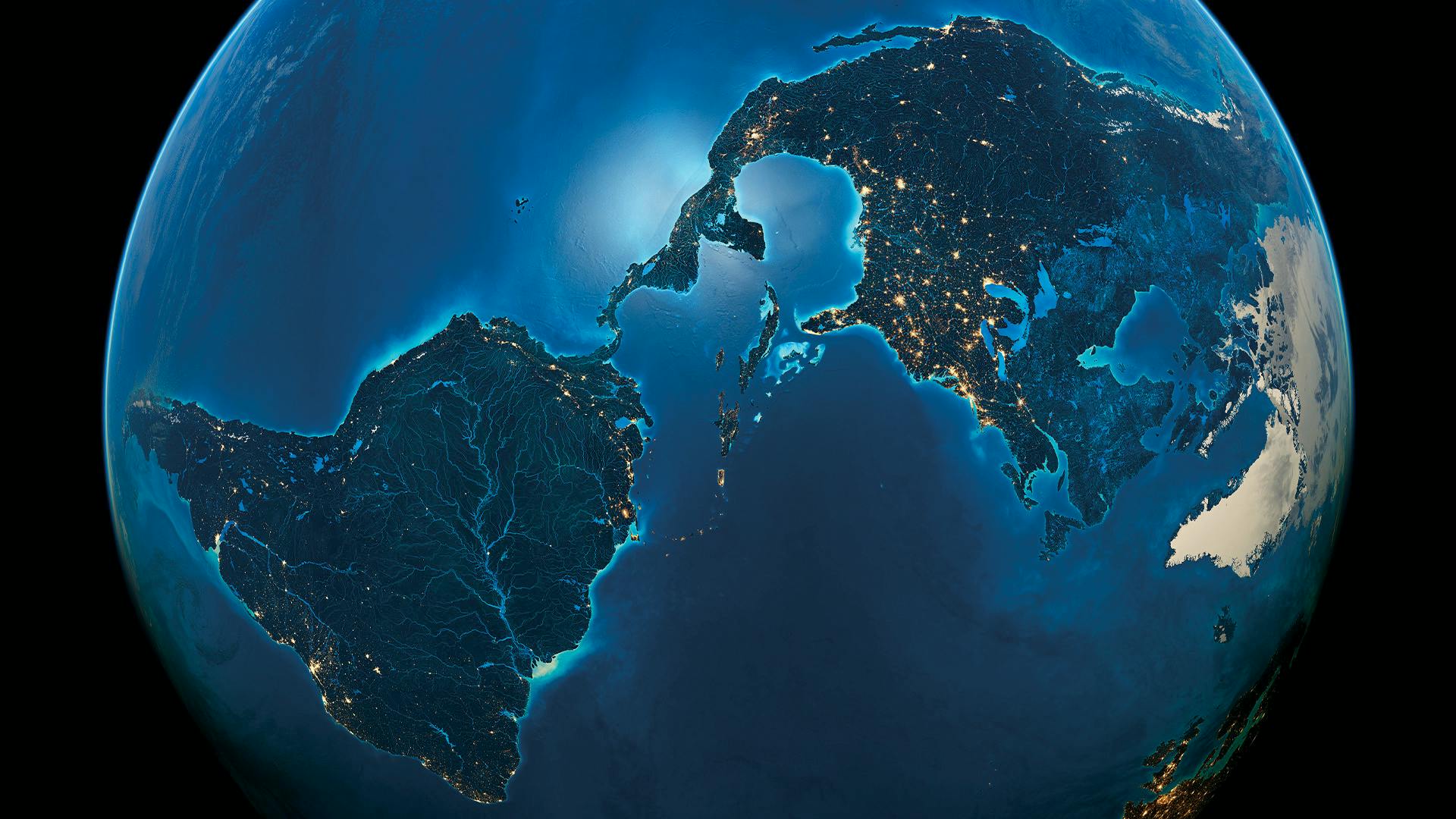 At the core of the Media, Science & Technology (IMT) program is a bold, new plan that tackles three of the world's greatest problems -- climate change, food security, and biodiversity loss. It seeks to ensure the resilience of our biosphere through a corresponding 3-pillar strategy that we believe can be achieved by 2050:
· 100% clean, renewable energy access · conservation of 50% of our lands and oceans · shift to regenerative, carbon-negative agriculture
Achieving these three goals by 2050 will take a monumental effort, innovative technologies, and a new way of seeing and understanding nature and the built environment. But the science tells us that not only can we accomplish this, we must, if we are to stay below the dangerous global warming tipping point of 2°C. LDF is supporting this bold vision in 3 ways:
Media. LDF is committed to building public and political will city by city, country by country, and region by region in support of strong environmental regulations designed to protect our natural resources and to accelerate the rapid adoption of renewable energy technologies and carbon-negative agricultural practices. We fund a number of communications and campaign efforts to help galvanize public opinion on these critical issues and to amplify the great work of LDF grantees and partner organizations.
Science. LDF funds cutting-edge research into climate science; global clean energy deployment; agricultural practices that build soil fertility and increase food security; and roadmaps to greatly expand the protection of intact wilderness, indigenous lands, and marine reserves worldwide. We use a bioregional approach, examining the resources available in each of the world's 846 terrestrial and 232 coastal ecoregions to support an integrated regional approach to grantmaking across the Energy, Agriculture, and Conservation sectors.
Technology. The past decade has been redefined by rapid technological advancements — web and mobile applications, cloud computing, mapping and monitoring, Virtual Reality (VR) and Augmented Reality (AR), remote sensing and big data processing, decision-making algorithms, DNA detection, peer-to-peer finance, solar and battery storage, and many other innovations. But in the conservation and environmental sector the application of these new disruptive technologies is only in its nascence. LDF seeks to scale the most important breakthroughs in environmental technology through projects like Global Fishing Watch and Digital Democracy.