Iberá, located in northeastern Argentina, is one of the largest freshwater wetland systems in the Americas. These wetlands support teeming populations of birds, mammals, and reptiles that represent 30 percent of Argentina's known fauna species. However, many native species, including giant anteaters, pampas deer, jaguars, peccaries, tapirs and macaws were eliminated from the area in the 20th century as a result of hunting and habitat loss.
Over the last 15 years, LDF partner Conservation Land Trust (CLT) a foundation established by Tompkins Conservation, has been carefully developing a plan to rewild Iberá. The Iberá Program, the largest rewilding effort in the Americas, will restore balance to this incredible ecosystem by reintroducing missing species, restoring degraded lands and building local economies that benefit from a thriving environment. In addition, CLT will create a large national park that will more permanently protect habitat that is critical to the success of bringing these species back to their homelands.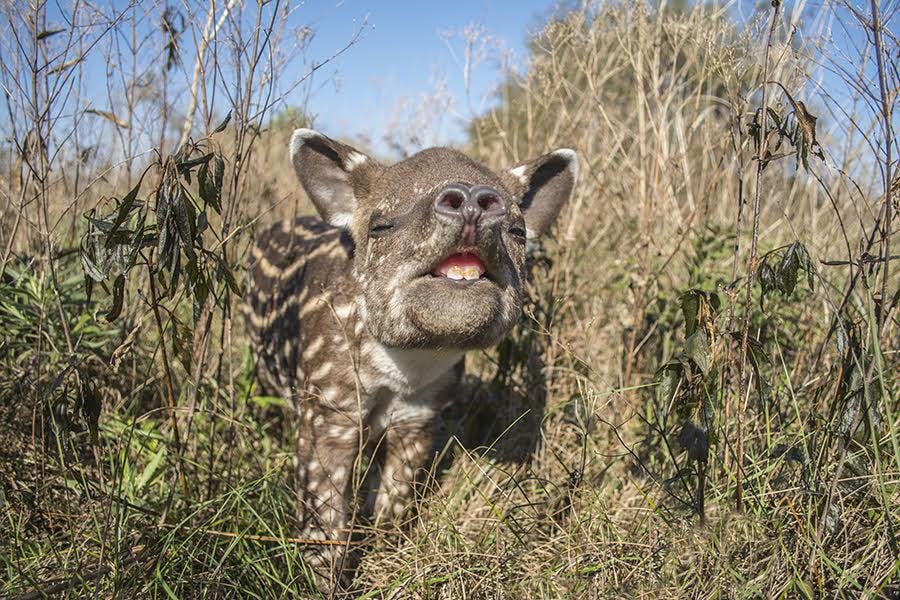 In the last few years, the Iberá project has had key successes with its rewilding efforts. In November 2017, the first tapir, South America's largest herbivore, was born in Iberá after 50 years of absence. A second baby tapir was born in May of 2018. Two populations of collared peccaries have also been established, with over 70 individuals now roaming freely. Since reestablishment, the groups have welcomed eight cubs. Additionally, self-sustainable populations of pampas deer, giant anteaters, and green-winged macaws have also been established and are actively monitored by the CLT team.
However, the viability of these recovering populations heavily relies on the reintroduction of the critically endangered jaguar. As a top-level predator, the jaguar plays a key ecological role, and the area will never function effectively as a wetland ecosystem without healthy jaguar populations. In 2011, the Jaguar Reintroduction Program was established with the goal of breeding a generation of jaguars that could be released into their natural habitat and survive independently in the wild. In June of 2018, two jaguar cubs we were born – the first in decades in the region – affirming the incredible potential of CLT to facilitate the return of this ecologically important and culturally iconic big cat along with other native species.