In Puntland, Somalia, the livelihoods of communities are under threat by climate change through increased droughts, storms, cyclones and floods. Future predicted rise in global temperature will lead to even greater variations in the climate, and thus, greater variability in impacts. By promoting sustainable natural resources management through rainwater harvesting and afforestation/reforestation, for both coastal and inland territories, there is an opportunity to build community resilience to withstand the climate extremes.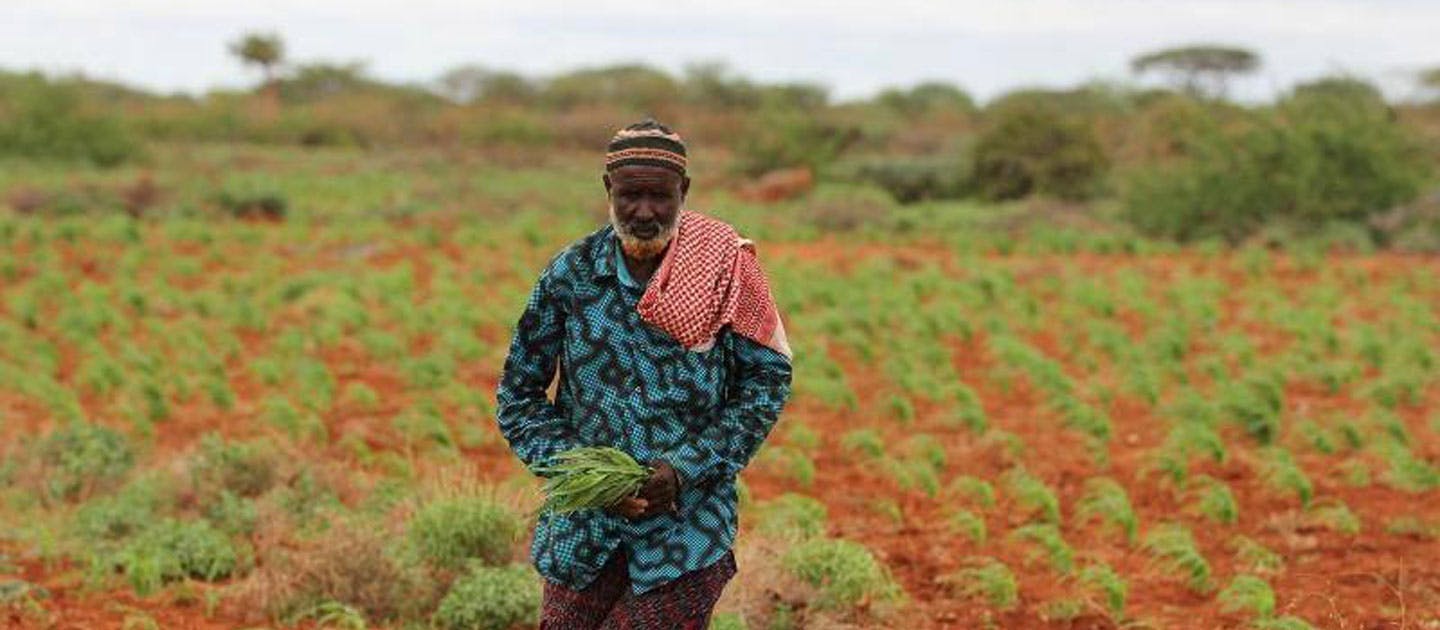 LDF supports a project by Adeso – founded by Goldman Prize winner Fatima Jibrell – to restore Somalia's severely degraded coastal ecosystems and fisheries by working closely with the communities to better manage their marine and timber resources as they adapt to a changing climate.
Somalia has the longest coast in Africa and the coastal and marine environment has been critical for the country's livelihoods, food security, ecology, trade and culture. Since the 1991 civil war, Somalia's coast and marine ecosystem has suffered enormously due to illegal and unsustainable fishing practices, hazardous waste dumping, erosion, and the destruction of mangroves for charcoal. All of these have destabilized the coastal and nearshore environment and destroyed the marine habitat. Additionally, with fisheries degraded and few legal employment options (unemployment among young people is 67%), Somali fishermen were drawn into piracy and extremism.
LDF is supporting Adeso's current large-scale project to restore and protect Somalia's degraded coastal and marine ecosystems to improve marine health, stabilize food security for the region and improve local livelihoods. Activities to achieve this goal include:
Prepare a climate change impact assessment, including an adaptation plan for local communities;
Identifying coastal communities on the Puntland coast to pilot community- managed habitat restoration and coastal agriculture and fisheries infrastructure and training;
Conducting mangrove restoration and plant date palm nurseries in selected communities, activities critical to restoring ecological damage and providing better livelihoods, food security, and climate mitigation;
Providing trainings in sustainable fishing techniques, marketing and business skills, and value chains for fishermen and others in the communities, to ensure that they can gain economically from their marine resources, while preserving fisheries for future generations;
Improving infrastructure (boats, nets, shallow wells, irrigation) to revitalize community fisheries and agriculture;
Providing local farmers with solar irrigation systems that reduce the reliance of direct and expensive diesel fuel.
To learn more about our previous work with the Adeso, click here.