Giraffes have played an integral role in my wildlife conservation career. While pursuing my undergraduate degree, I was offered the chance to participate in a field study on giraffes in Kenya. I eagerly accepted and spent a summer tracking these gentle long-necked beauties on the Serengeti -- recording their movements, food preferences and social interactions. Every day I had the privilege of watching graceful herds of giraffe stop by acacia trees to wrap their long purple tongues around branches and nimbly scrape off leaves. It was a life-changing experience.
Even then, African wildlife was competing with people for limited land and resources, with habitat loss and poaching taking a toll on iconic species such as elephants and rhinos – both in imminent danger of extinction.
Decades later, we are still desperately trying to save rhinos and elephants. But on top of that, other African species have dramatically declined – lions, vultures, pangolins -- all species that no one even thought were imperiled in the 80s. And now we know that giraffes too are in serious trouble.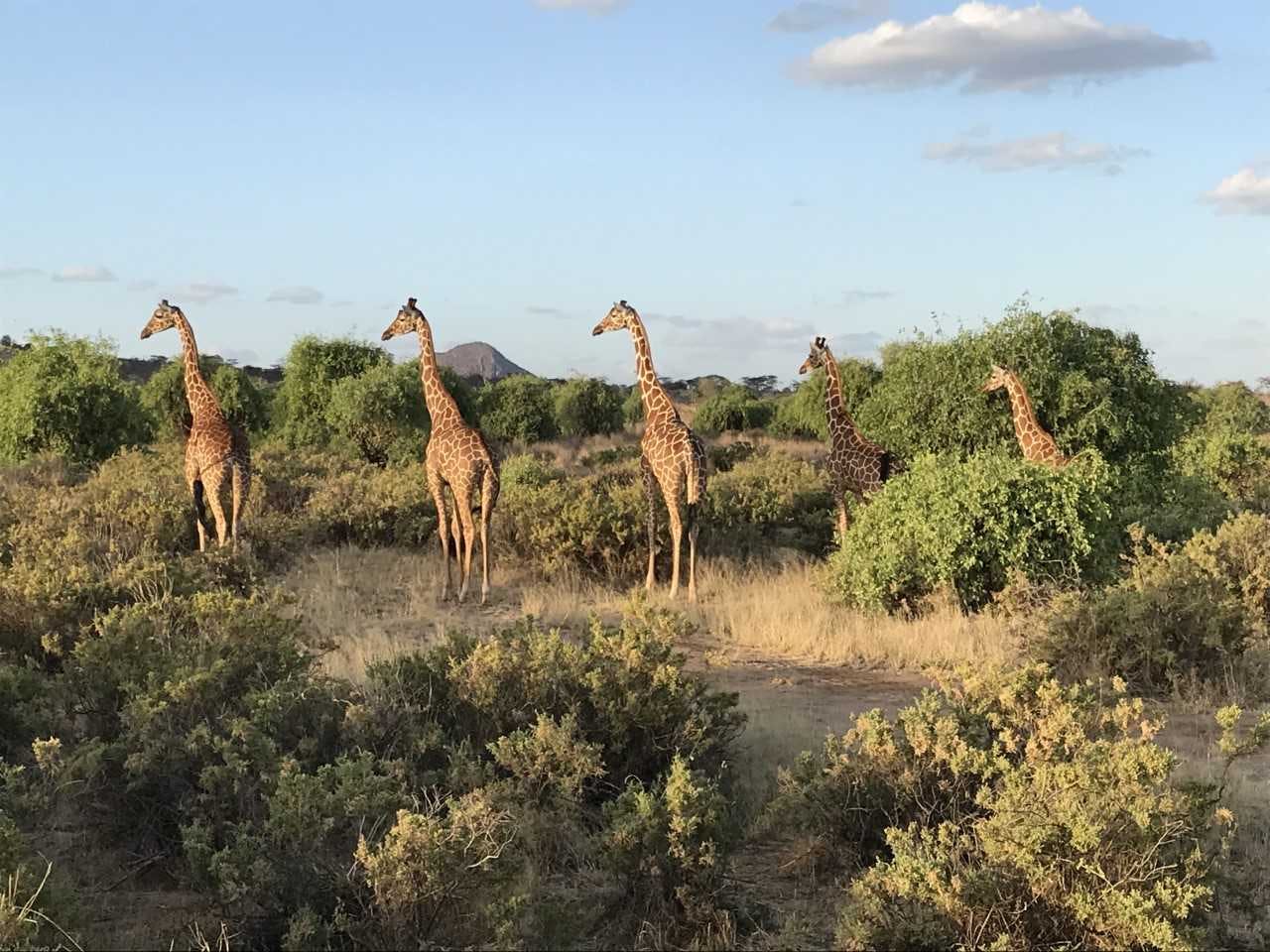 Coined "the Silent Extinction," giraffe populations have plummeted 40 percent in the past 30 years. Scientists have not found any single cause for this alarming decline but instead point to a variety of threats, including habitat loss, killing for meat and vehicular collisions. Two lesser known threats include an emerging disease that covers giraffes with a stiff coat of calluses, and the unsustainable trade in giraffe parts and hunting trophies.
In 2017, in response to these threats, Humane Society International along with other animal protection groups including our U.S. arm, the Humane Society of the United States, filed a legal petition with the U.S. Fish and Wildlife Service to list giraffes under the U.S. Endangered Species Act. While researching the petition, we found that an average of one dead giraffe a day was being imported into the United States as a trophy. Additionally, tens of thousands of products made from giraffes are finding their way into American stores; a recent investigation uncovered a wide variety of products made from giraffe hides, bones and body parts for sale legally. If the U.S. government grants giraffes Endangered status, this trade will be almost completely prohibited.
On the international front, a coalition of more than 30 African nations have come together to support a proposal to put giraffes on Appendix II of the Convention on International Trade in Endangered Species of Wild Fauna and Flora (also known as CITES). If successful, the proposal would result in the first restrictions on the international commercial trade in giraffe products and establish a worldwide record of trade in the species. The nations of the world will vote on these protections and other wildlife trade issues in late August at the CITES meeting in Geneva. If the delegates do not ratify this proposal, it will be at least three years before the conservation community has another chance to protect giraffes from trade.
Today on World Giraffe Day, just two months from this critical vote, the world must recognize the Silent Extinction. Ending needless killing for trophies and trade in giraffe parts is the first and most readily available step to help the tall blonds of Africa's great plains. I am cautiously optimistic that the world's nations will make the right decision, just as I am hopeful that one day my daughter will be able to travel to Africa and stand in awe of these incredible animals just as I did.