Mangrove forests are extraordinary ecosystems, providing a wide range of benefits to humans and the natural environment due to their ability to sequester vast amounts of carbon, act as a coastal buffer against erosion and storms, and act as nursery sites for fish and other marine life.
For the past three years, Professor Mark Huxham of Edinburgh Napier University (ENU), has led the research and development of the world's first community-based mangrove conservation project to be funded by the sale of carbon credits in Gazi Bay, Kenya. The project, entitled Mikoko Pamoja, is structured so that the carbon credit revenues are directly funneled back into the community, wherein a council deliberates and decides on distribution of the revenue into areas of importance to the community like education, water, sanitation, and environmental conservation.
In addition, Mark and his team have carried out research to show not only the ecological importance of mangrove conservation, but also the economic value in such a decision. They have found that adopting pro-conservation policies for mangroves will generate more than $61 million over twenty years compared to business as usual scenarios that include the decline of mangrove forests.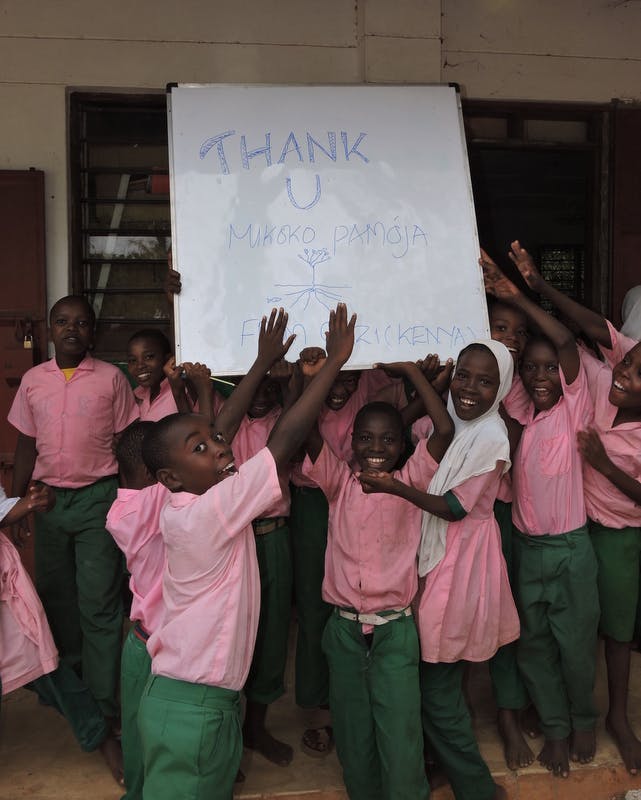 In June 2017, Mikoko Pamoja was named winner of the prestigious Equator Prize for its innovative work on protecting mangrove ecosystems. With this success, Professor Huxham is looking to expand to a second site in Vanga, Kenya, which is home to the largest mangrove area in the south coast of Kenya. The project will attempt to protect more than 200 ha of mangrove forests, which will result in over approximately 4000 tons of CO2e saved through avoided deforestation.
LDF will support Professor Huxham and his team on the ground to construct the Vanga project. Working alongside the community and key partners, the team will measure the carbon value of the mangrove ecosystem and apply for certification by Plan Vivo.