Since Ryan Zinke took over as Secretary of the Interior in March 2017 he has overseen and encouraged relentless attacks on climate science and waged a damaging campaign to reduce the size and protections of America's extraordinary national monuments. Under his leadership, the Department of the Interior (DOI) has shrunk public lands, suppressed and sidelined the work of its own scientists, and removed climate change from official websites, policy documents, and research priorities.
A new analysis from the Union of Concerned Scientists shows that Secretary Zinke's DOI has backed away from its core mission of protecting the country's natural and cultural resources, and is instead giving drilling and mining interests priority rather than protecting public lands and responding to climate change. The report includes a remarkable and alarming timeline of all the known attacks on science at DOI since Zinke's appointment. In addition to undermining and denying climate science, Secretary Zinke has moved to open our coastal waters and the Arctic National Wildlife Refuge (ANWR) to oil drilling, and to radically shrink some national monuments. Utah's Grand Staircase-Escalante National Monument—known for its remarkable geology and vast, ancient fossil beds—has been cut to barely half of its original area. This has opened up land that will now likely be used for the extraction of up to 11 billion tons of coal and millions of barrels of tar sands oil that will continue to fuel catastrophic climate change
Secretary Zinke has also taken a wrecking ball to Bears Ears National Monument, which was designated by President Obama in 2016 to protect more than 100,000 archaeological sites – including cliff dwellings, rock art & sacred kivas – an extraordinary landscape vitally important to the Navajo, Zuni, Hopi and other Native American tribes. Bears Ears has been slashed by 85%, from 1.3 million acres to just over 200,000 acres, seemingly at the behest of mining and drilling companies and their allies. Indeed, many of DOI's political appointees have come straight from being industry lobbyists, including Sectretary Zinke's deputy, David Bernhardt - a former oil and mining lobbyist.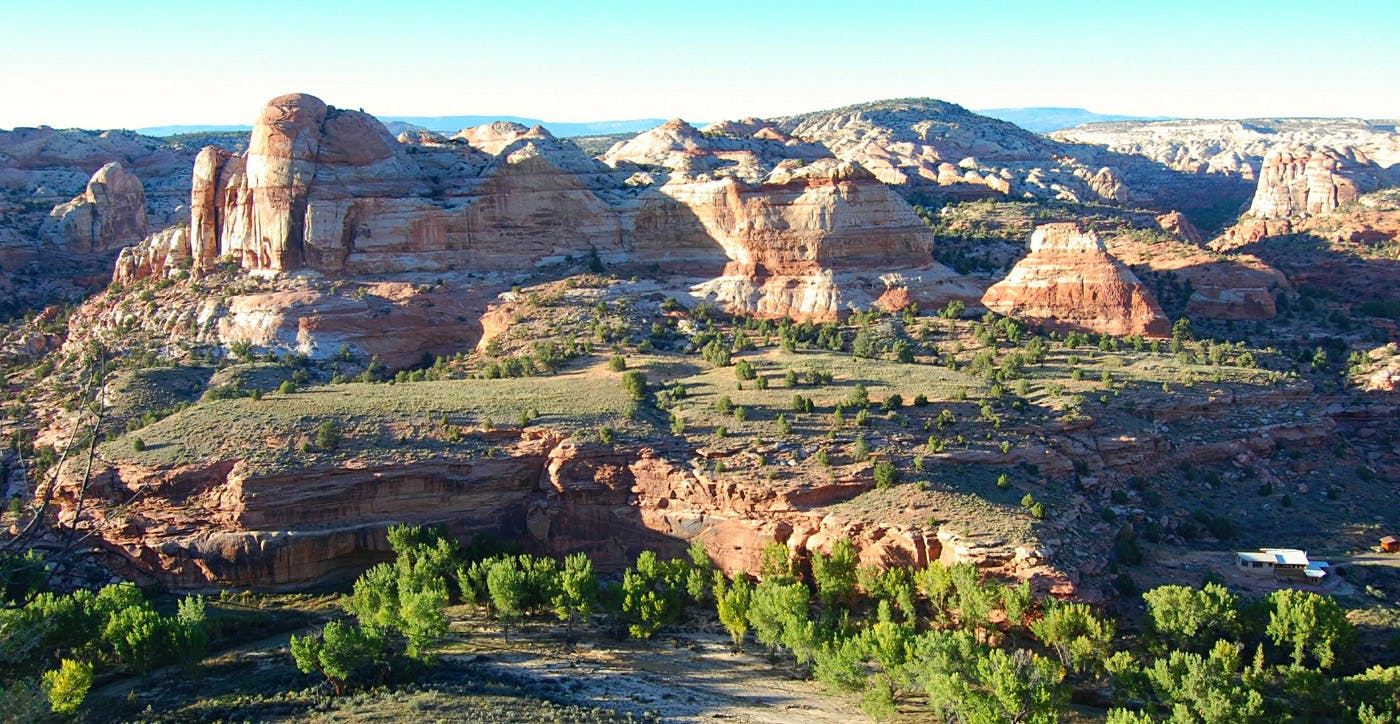 Climate science has been especially hard-hit at DOI under Zinke's watch: Climate reports have been buried or given no publicity; press releases have been censored; scientists have been pressured not to talk about climate change and prevented from attending professional meetings; science advisory bodies have been closed down or purged of academics; and research grant proposals are now required to be sent for approval to political appointees who have no scientific background. Zinke even publicly questioned the role of climate change in California's deadly widlfires despite the clear evidence that large fires are becoming more common in the western U.S. because of increasingly warm and dry conditions.
The National Park Service (NPS) has buried, and deigned to publicise, scientific research by its own chief climate scientist, Patrick Gonzalez. And the park service's leading expert on climate change and cultural heritage, archaeologist Marcy Rockman, resigned in November 2018, citing harassment, bias and the difficulty of advancing her work on climate. She told Grist that she and her NPS colleagues "only used the words 'climate change' when there was absolutely no other way to describe what we were doing." Other scientists at NPS have privately admitted the same. Rockman's legacy at NPS includes the internationally acclaimed Cultural Resources Climate Change Strategy, published just days before President Trump took office. Now there are concerns that the park service will neither replace Rockman nor implement the climate strategy.
DOI has a responsibility for protecting and managing our public lands so that future generations can enjoy their benefits. By allowing the untrammeled expansion of mining and drilling operations, sidelining science, shrinking national monuments, and ignoring climate change in resource management decisions, Secretary Zinke is failing in his duty of stewardship. For that, he needs to be held accountable.