Two environmental leaders, Jackson Family Wines, a leader in sustainability in the wine industry, and the Leonardo DiCaprio Foundation (LDF), a foundation that supports projects around the world that build climate resiliency, protect vulnerable wildlife, and restore balance to threatened ecosystems and communities, announced today they are joining forces to promote environmental sustainability and raise public awareness about environmental issues.
"Our investment in sustainability is driven by my family's commitment to make the highest quality wines in the most responsible manner," said Julia Jackson, Proprietor and Family Ambassador for Jackson Family Wines. "LDF's commitment to conservation and renewable energy makes it the ideal foundation to engage with while working to promote better stewardship of natural resources and a path forward in sustainable energy management."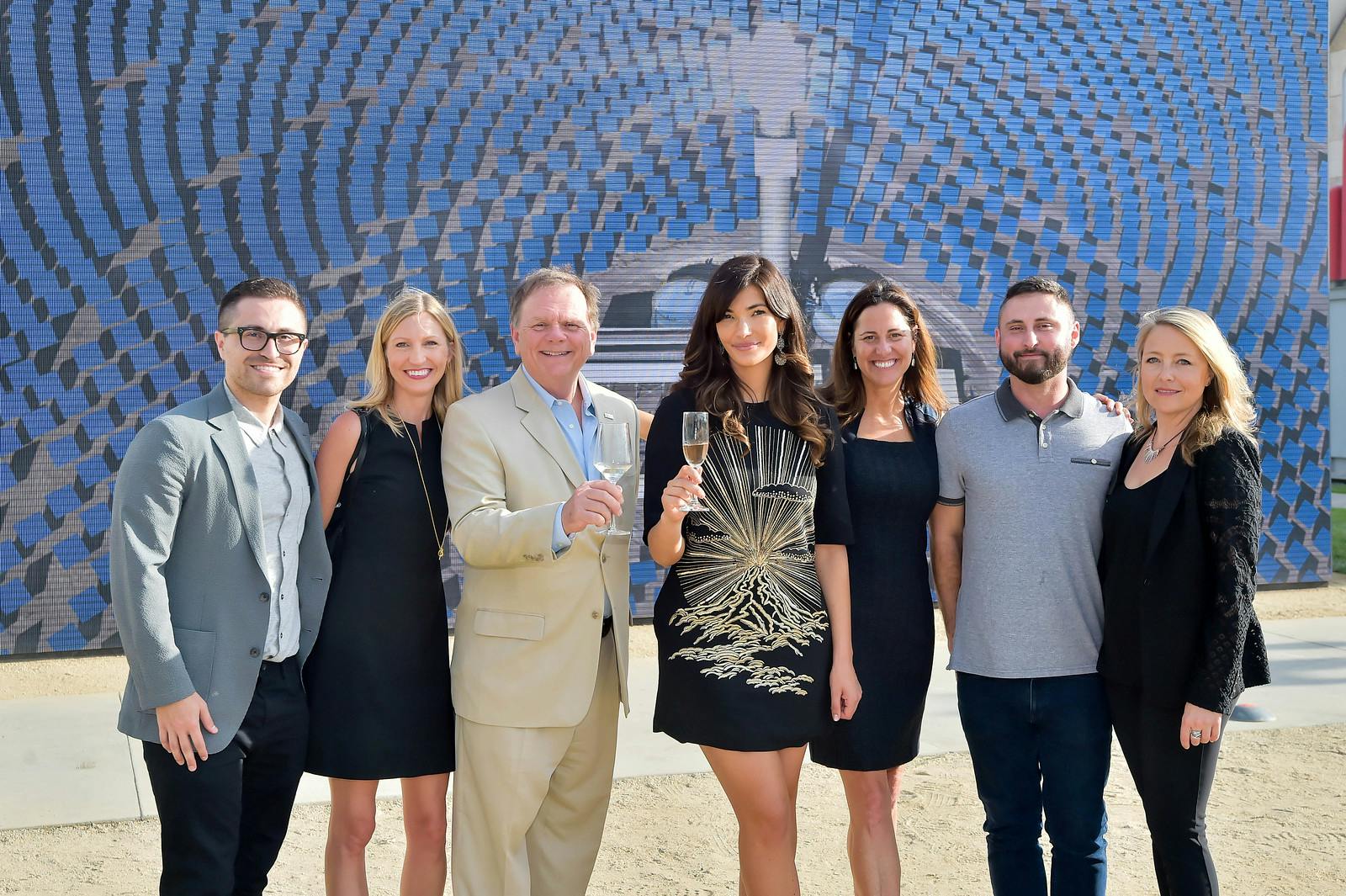 The partnership will kick off with a unique public art collaboration to present John Gerrard's Solar Reserve artwork at the Los Angeles County Museum of Art (LACMA). Jackson Family Wines is sponsoring the installation, which is organized by LACMA, in collaboration with LDF. The installation, which is part of LDF's new Art and Environment initiative – a series of art and environmental programming with artists and institutions, produced by Lisa Schiff and SFA Advisory - will run from July 12 – September 3, 2018.
Solar Reserve is a computer simulation of a solar thermal power plant located in Tonopah, Nevada (also named SolarReserve). The plant is surrounded by 10,000 mirrors that reflect sunlight upon it to heat molten salts, forming a thermal battery which is used to generate electricity.
"We are thrilled to see this captivating artwork highlight the importance of renewable energy, along with cleantech innovations such as ours, to address climate change" says SolarReserve CEO, Kevin Smith.

Since formalizing its sustainability program in 2008, Jackson Family Wines has minimized environmental impacts through land conservation, low impact farming and smart water use and innovative energy management. Today, Jackson Family Wines is the wine industry's largest generator of onsite solar energy with 7.1 MW of generation capacity across 12 wineries, offsetting 1,400 homes' worth of annual electricity use. In its commitment to further reduce its carbon footprint, Jackson Family Wines has established a goal to power 50% of all winemaking operations from onsite renewable energy and reduce greenhouse gas emissions intensity 25% by 2021. Additionally, the wine company uses 50% less water to make wines than the industry average, saving more than 28 million gallons of water each year.
LDF's Climate Program focuses on dramatically increasing ambition to tackle the climate crisis by promoting the best climate solutions, including a transition to 100% renewable energy. Solar Reserve is an excellent public representation of one of the environmental issues – climate change – to which both organizations are deeply committed.
As part of the collaboration, Jackson Family Wines will also become LDF's exclusive wine sponsor, and will serve its environmentally conscious wines at LDF's events. Furthermore, Jackson Family Wines will be a title sponsor of LDF's 20th Anniversary Celebration and Auction, which will be held on September 15, 2018 in Sonoma County, California.