LDF is proud to honor Amazon Frontlines and Ceibo Alliance with the first annual Environmental Activist Award. This award celebrates environmental groups or individual activists whose work has created significant, positive impact in their field of focus. Winners of the Environmental Activist Award demonstrate courage, leadership and innovation in their efforts to protect the natural world and its inhabitants.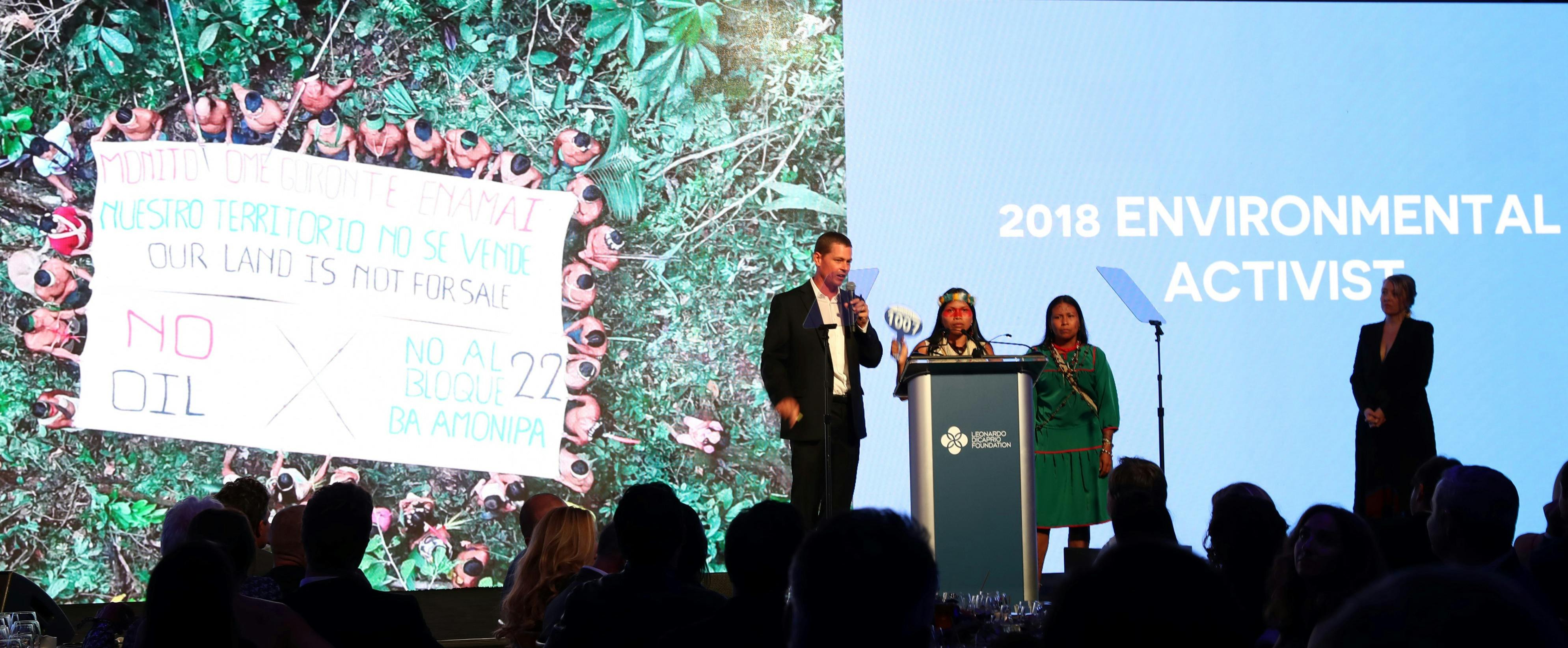 Together, Amazon Frontlines and the indigenous led Ceibo Alliance are pioneering innovative and holistic approaches to indigenous empowerment and rainforest conservation that are safeguarding millions of acres of roadless primary forest in the Upper Amazon from the mounting threats of industrial expansion, deforestation, and species loss. By building indigenous capacity to defend their forests from real-time threats through monitoring and legal advocacy, securing tenure over large swaths of ancestral territories, developing land-use plans that deploy cutting-edge mapping technologies, and equipping roadless communities with access to solar energy, Amazon Frontlines and the Ceibo Alliance are demonstrating that partnering with the Amazon's natural and most experienced protectors is vital to ensuring the survival of our planet's greatest tropical rainforest.
Flor Tangoy, one of the founders of the Ceibo Alliance, whose people have lived downriver from oil operations in the Amazon for decades, said:
In this year alone, their partnership has galvanized resistance against proposed oil expansion and mining projects in ancestral rainforest territories, secured significant legal victories at the national and international level for the protection of environmental and human rights defenders and their lands, and brought global attention to cultural survival and forest conservation through indigenous driven media and storytelling.
Indigenous stewardship of rainforests will prove to be one of the greatest defenses against climate chaos in the decades to come – and Amazon Frontlines and the Ceibo Alliance are showing us the potential of indigenous activism on the frontlines.