Niue Marine Protected Area (Tofia Niue)
At the Our Ocean 2017 Conference in Malta, Niue announced its intent to create a no-take marine reserve in 40% of its waters, which is approximately127,000 km2. Currently in the second year of a three-year grant, this project seeks to create a large-scale marine protected area in Niue through establishment of formal resource management zones. The project also will strengthen enforcement and compliance, as well as sustainable tourism strategies.
The project achieved additional major milestones in year one, including completion of a comprehensive cost benefit analysis, an ecotourism development strategy, and a scientific survey. During year two, the grant will help fund further development of a marine spatial plan. Tofia Niue will also work with government to develop a cost-effective enforcement and compliance strategy and continue its efforts to establish and implement an ecotourism accreditation scheme for local businesses.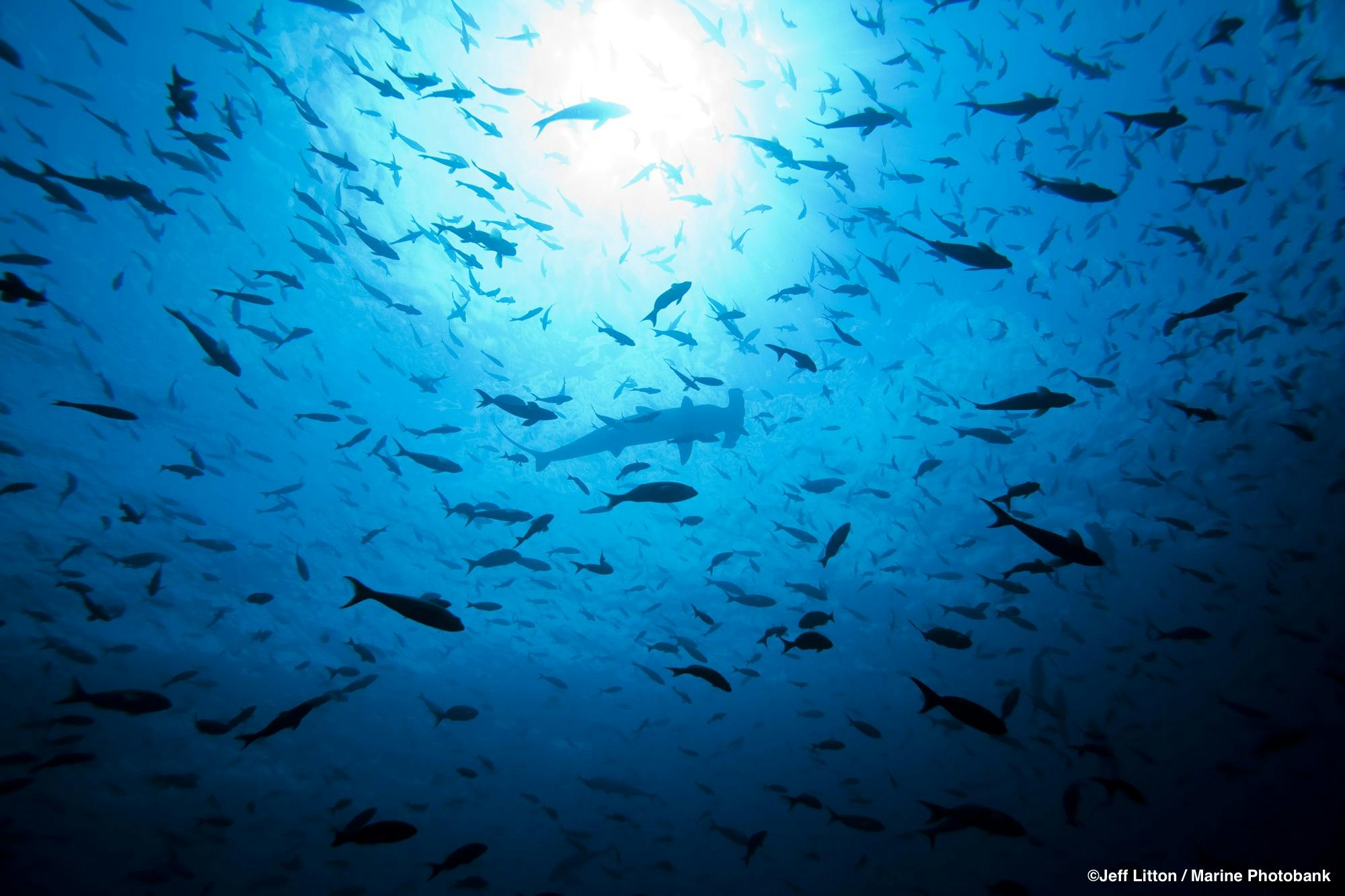 Advancing the Expansion and Effective Management of the MPA System in The Bahamas (TNC, Bahamas National Trust, Bahamas Reef Environment Education Foundation)
Consisting of 700 islands and cays scattered across 100,000 square miles of turquoise and deep blue waters, The Bahamas' healthy marine environment is inextricably linked to the nation's culture and livelihoods. This three-year grant, currently in its final year, seeks to design a new set of protected areas that would reach 20 percent of the Bahamian EEZ, strengthen protections for existing areas, increase funding for protected area management, and improve public awareness and support for MPAs.

Micronesia MPAs (Micronesia Conservation Trust)
This grant seeks to expand commercial fishing exclusion zones from the current 12nm to 24nm around every island in Federated States of Micronesia (FSM) and Republic of Marshall Islands (RMI) and to assist in the establishment and provisioning of financial support for the Protected Area Networks Funds in both countries. Expanding commercial fishing exclusion zones will effectively put at least 10 percent of the FSM and RMI EEZs under protection from commercial fishing.

Phoenix Islands, Kiribati (PIPA Trust)
This collaborative grant with the Waitt Foundation supports implementation of the PIPA, a large fully protected area in Kiribati roughly the size of California implemented in 2015. Today, PIPA remains fully protected with surprisingly effective enforcement and deterrence. As the largest MPA being implemented by a developing country, it is a remarkable success story.
This proposed renewal grant will support staff of the PIPA Trust, a community scholarship program, tuna larval research, and an independent auditor and evaluator. The PIPA Trust also will make a sub-grant to the government's PIPA Implementation Office.

Reforming Fisheries in St. Helena (International Pole and Line Foundation)
Oceans 5 is supporting a partnership between the International Pole & Line Foundation, the St. Helena Government, the St. Helena Fisheries Corporation, and local partners to achieve meaningful protections for 446,000 km2 of St. Helena's ocean territory. The project aims to ban the use of destructive fishing gear and allow only responsible fishing methods which enable tuna to be caught one fish at a time. This initiative will shield a vibrant ocean area from harmful fishing activities and protect valuable marine species, including dolphins, whales, sharks, and turtles.
Among many successes in the first year of the project, the grantees fended off proposals to increase industrial fishing, obtained support for a sustainable pole-and-line only fishery, secured official island representation at the International Commission for the Conservation of Atlantic Tunas, and provided trainings for fishermen and fish handlers to maximize economic returns. For year two, the project will leverage strong local support to implement a revised fishery policy and fully integrate St. Helena into the conservation and management process for all tuna fisheries in the Atlantic Ocean. IPLF will continue to work with the fishery to improve quality, safety, and efficiency, demonstrate the economic benefits, and enable monitoring and enforcement of the EEZ.

Developing Marine Managed Areas in Melanesia (WCS)
High levels of population growth and increasing fishing pressure in Papua New Guinea and Solomon Islands are creating concern that local populations will be unable to meet their food security needs from fisheries by 2030. Recent evidence from a decade long tuna tagging program from the region indicates that industrial purse-seine fisheries are potentially impacting artisanal and subsistence fisheries. Oceans 5 is supporting the Wildlife Conservation Society to ensure biodiversity and fisheries-associated livelihoods are secured through the development of new marine managed areas in Papua New Guinea and Solomon Islands.
After 1 year of a 3-year grant, the project completed a legal and policy review for marine managed area creation, secured endorsement for a spatial planning roadmap in New Ireland Province, and collected important data for 21 community fishing grounds in Papua New Guinea. In the Solomon Islands, WCS developed a brief for the Fisheries and Marine Resources Ministry, conducted individual consultations with key stakeholders, collected data to support spatial planning, and produced a draft report on potential sustainable financing arrangements vital to MMA implementation. In year two, the project seeks to secure full government endorsement of MMAs covering 7,500 km2 in Papua New Guinea and 5,000 km2 in Solomon Islands.

Transforming Tonga's Ocean Management (IUCN)
The country of Tonga comprises 98% ocean and its seas cover an area the size of the state of Texas. Tonga's marine resources are very important in terms of food security, coastal protection, commercial fisheries, livelihoods, tourism, and carbon sequestration. Just some of these values are estimated to sum to over USD $20 million annually—more than the annual value of Tonga's exports (USD $13 million).
But Tonga's marine resources are under threat: from competing uses, overuse in some areas and conflicts between uses and the ecosystem. Recognizing this, the Cabinet of Tonga decided in July of 2015 to implement the Pacific's first marine spatial plan (MSP). This grant will allow for the IUCN to conduct a national awareness program, provide insight into and the creation of a marine spatial plan, which includes an MPA network accounting for 10-30% of Tonga's EEZ. By 202, the IUCN hopes to implement the MSP into law and will conduct consultation and awareness programs to inform the Tongan people of the MSP declaration.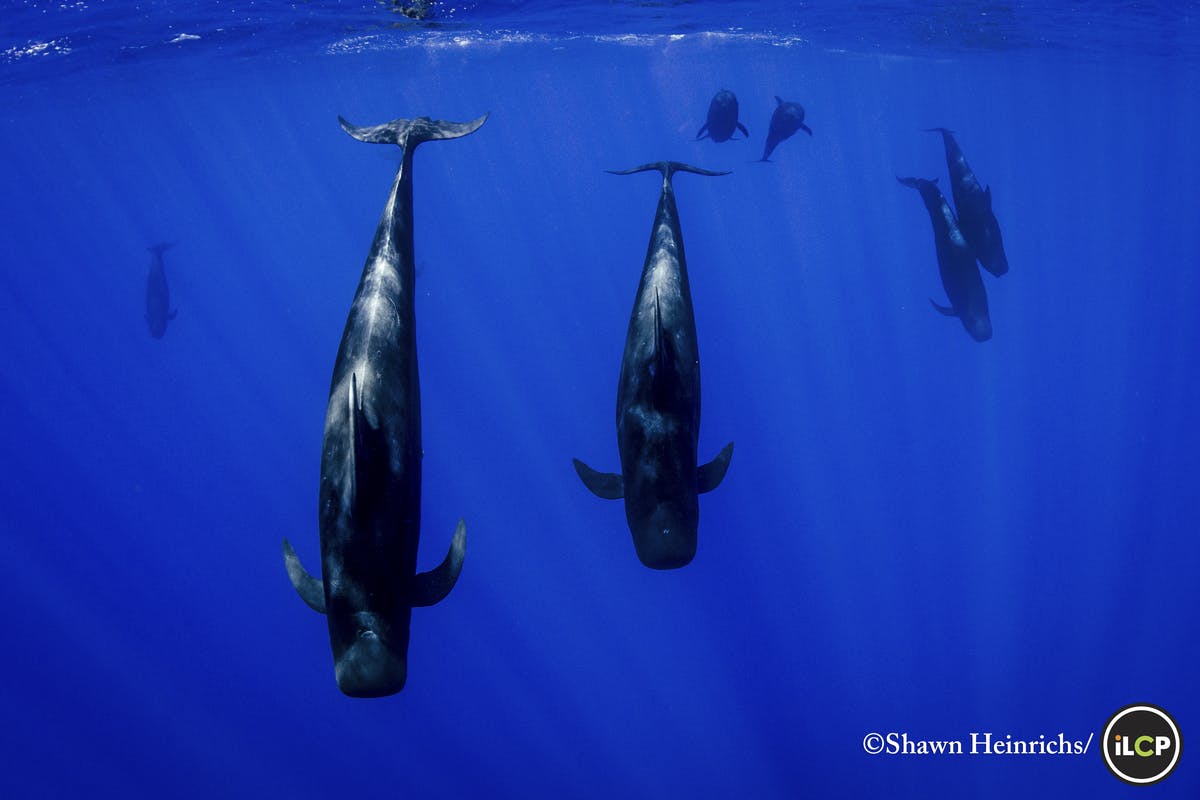 Protecting the Adriatic Sea (MedReact)
The Adriatic is characterized by high biodiversity with the largest area of continental shelf in the Mediterranean Sea, including almost half (49%) of all Mediterranean marine species. It is one of the most productive fishing areas in the Mediterranean and subject to intense bottom trawling and dredging. Fish stocks are chronically overexploited, particularly bottom-dwelling species.
This project seeks to limit overfishing, recover fish stocks and protect critical habitat by promoting new "Fisheries Restricted Areas" (FRAs) in the Adriatic Sea. The project also will promote stringent fishing capacity and control measures, including requirements for vessel authorizations and satellite tracking.

Establishing MPAs in Canada (Ecology Action Centre, West Coast Environmental Law, David Suzuki Foundation, Canadian Parks and Wilderness Society)
The 2015 election of Justin Trudeau, combined with his Administration's commitment to protect at least ten percent of Canada's ocean, provided an historic opportunity to advance ocean conservation in the world's seventh largest EEZ. This project was designed both to help the government achieve its objectives and to hold it accountable for securing meaningful protections.
The project seeks to establish strong minimum protection standards in multiple national and international policies, including expected upcoming amendments to the Oceans Act. The organizations also aim to strengthen collaboration and engage other conservation organizations, indigenous groups, faith leaders, and businesses and seek to advance a 30 percent protection goal before the next national election. It will also focus on securing final protections for several new MPAs, including ones in Atlantic, Pacific and Arctic Oceans.

Patagonia/Chile (WCS, Fundación Vida Silvestre Argentina, Fundación Ambiente y Recursos Naturales, and WWF Chile)
This collaborative project supports a body of work related to MPAs in Chile and Argentina, with a focus on the Patagonia region. Objectives include securing significant new marine protected areas, supporting policy development for creating and governing marine protected areas, and increasing capacity within government agencies for planning, management, and financial sustainability. In 2018, grantees will seek to establish two new MPAs in Argentina and one new MPA in Chile.

Antarctica (Antarctic and Southern Ocean Coalition)Following the successful designation of the Ross Sea in 2016, Oceans 5 agreed to support ASOC's campaign to create a network of three additional large-scale MPAs in the Southern Ocean by 2020. ASOC and its members will continue high-level engagement with supportive nations. Other in-country activities will be conducted to win support from historically resistant nations including China, Russia, Norway, Korea and Japan.

Protecting and Financing Cuba's MPAs (WCS)Cuba is the largest and most populated country in the Caribbean. Its protected area network includes over 20 percent of its land surface and 21percent of its territorial waters. The MPA network is relatively healthy, with good habitat representation, including reefs, mangroves and seagrasses. However, the Cuban MPA system is understaffed, poorly enforced, and maintains little control over the fast-growing tourism industry.
This three-year project, led by the Wildlife Conservation Society, seeks to establish a new MPA and strengthen MPA management throughout Cuba by improving compliance capacity and securing new financing to support long-term sustainability. WCS is partnering with the Antonio Núñez Jiménez Foundation, the only Cuban NGO involved in conservation, and will collaborate closely with the Environmental Defense Fund, who has been active in Cuba for 16 years.

A National Marine Spatial Plan for Vanuatu (IUCN, WCS, Live and Learn Vanuatu)Under this proposal, IUCN Oceania will continue the marine spatial plan (MSP)/MPA process. The first phase included data collection, legal analysis, zoning guidelines, public consultation design, and other preparatory work. The current phase and focus of this project includes:
1. Piloting the MSP process in the Malo Pass area by gathering and analyzing all relevant data, establishing a technical working group, drafting an MSP, conducting a public consultation and finalizing the plan;
2. Applying lessons learned from the Malo Pass MSP process, finalizing an MSP for the entire EEZ and formally publishing the plan by the end of 2020; and,
3. Developing public education materials and a process to inform the people of Vanuatu of the ocean plan after its publication.

Russia Arctic (WWF Russia)Building off the success of a previous grant to WWF-Russia, which helped secure the creation of the soon-to-be-announced largest fully protected marine area in the Arctic, this project will identify and implement strategies to improve protection of the most important areas of marine biodiversity in the Russian Arctic from increasing anthropogenic development and unsustainable natural resource use. This will be achieved by creating new MPAs and building opportunities for further enlargement of an MPA network in the Russian Arctic seas, thereby also contributing to a reduction IUU fishing.

US Marine Monument Defense (Resources Legacy Fund)In December 2017, the current administration issued executive orders threatening terrestrial and marine national parks and monuments. While no actions have been taken yet, it is believed that three marine monuments (Rose Atoll, Pacific Remote Islands and Northeast Canyons and Seamounts) and six national marine sanctuaries are targeted for changes. Resource Legacy Fund has developed three overarching strategies to protect these treasured places. By supporting litigation, building Congressional champions, and coordination the National Ocean Protection Coalition, RLF and Oceans 5 hope to defend the marine monuments established by President Obama.

MPA Accountability (Oregon State University)Under the leadership of Dr. Jane Lubchenco, Oregon State University will co-host a meeting of scientists and thought leaders with National Geographic's Pristine Seas to begin the process of developing the simplified system and consensus statement for measuring the state of the world's MPA commitments. Project goals include developing a simplified MPA categorization system that indicates how strongly – or not – individual MPAs are protected and if these areas are fully implemented, securing consensus for the simplified system from opinion leaders in scientific, NGO and political communities, and developing a plan to deploy the new system.

Establishing an MPA Network in South Africa (Wildtrust)The African continent lags far behind the world in establishing MPAs. South Africa presents a timely opportunity to protect important marine ecosystems in both the Indian and Atlantic Oceans and set an example for the rest of the continent. Despite roadblocks from the previous administration, the Department of Environmental Affairs has expressed a renewed commitment to establishing an MPA network, asking staff to begin the cabinet paper process to formalize the MPA network this year.
Local NGO Wildtrust aims to achieve at least ten percent MPA coverage by 2020. This three-year project seeks to restart the stalled MPA process and secure five percent protection in year one by producing technical materials and launching an advocacy campaign.

Cocos Expansion (Friends of Cocos Island Foundation (FAICO))
Created in 1984, Cocos Island National Park is a remote no-take marine protected area off the coast of Costa Rica. It has among the highest fish biomass in the world. It attracts international divers and local fishermen, most of whom target pelagic fish using surface longlines. In 2011, a multiple use marine protected area covering almost 10,000 square kilometers was created surrounding Cocos to protect nearby seamounts.
In 2016, the presidents of Costa Rica, Ecuador and Colombia announced that they would expand Cocos, Galapagos and Malpelo, respectively. FAICO seeks a single Presidential decree that would expand the Cocos Island National Park to include the seamount MPA, while nullifying the decree that created the multiple use area. This would result in a fully protected area of nearly 12,000 square kilometers.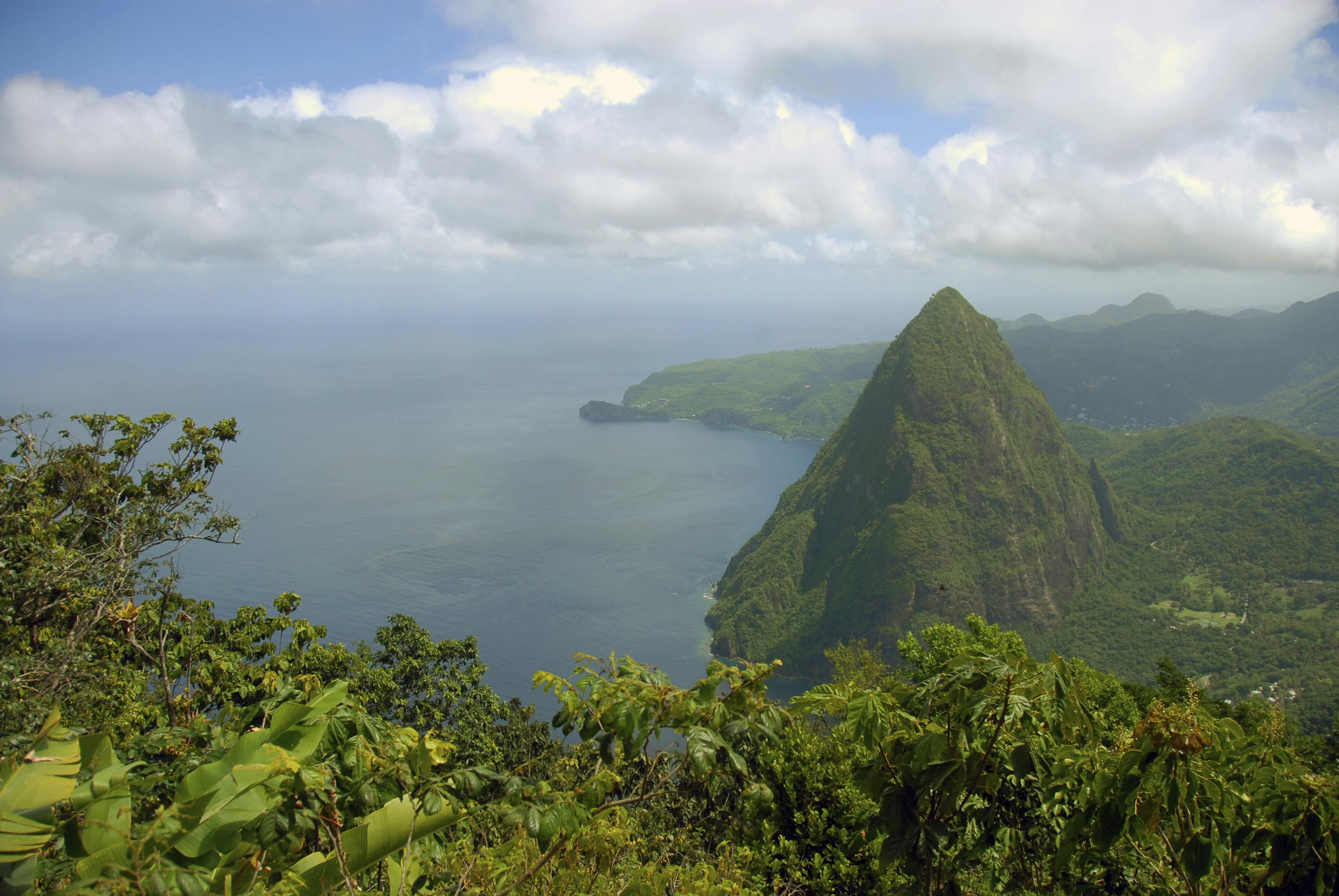 Financing MPAs in the Eastern Caribbean (The Nature Conservancy)
Caribbean countries are highly dependent on marine resources imperiled by poor management and climate change, and high levels of public debt restrict investments in conservation and climate change adaptation. To combat this, The Nature Conservancy aims to negotiate debt conversion deals to reduce overall debt burden and generate new revenue for climate change adaptation and marine conservation.
To participate in these debt conversion deals, countries must include 30 percent of their Exclusive Economic Zones in a marine spatial planning process, with half of that closed to all fishing and other extractive activities. With funding from Oceans 5, TNC will work facilitate the MSP process in three Caribbean countries – Saint Lucia, Grenada, and Dominica – and establish new marine protected areas by 2022.

Negotiating New High Seas Treaty (High Seas Alliance)
The high seas comprise nearly two-thirds of the ocean and cover almost half of the planet. Due to their expansiveness, existing legal mechanisms to conserve biodiversity are weak and ineffective, leading many governments, scientists, and NGOs to advocate for a new legal regime. After years of advocacy, the UN General Assembly formally convened an intergovernmental treaty conference that will begin in September 2018. These negotiations are expected to continue for three to five years.
The High Seas Alliance, a coalition of leading environmental NGOs, is currently working towards facilitating international cooperation to establish high seas protected areas and strengthening high seas governance. This grant will allow HSA to build and strengthen the coalition, engage governments directly, and support treaty negotiations at the UN.

Palau National Marine Sanctuary (PAN)
With more than 1,300 species of fish and 700 species of coral, Palau is biodiversity hotspot in the world's largest ocean, the Pacific. Climate change and intense fishing pressure have strained the marine ecosystem, which is not only important for the environment but also for Palau's culture and way of life. In 2015, the nation passed the Palau National Marine Sanctuary law, fully protecting 80% of its waters and setting aside the remaining 20% for Palauans. The project is working to help Palau ensure full implementation of the Sanctuary by 2020 through public education, scientific research and enforcement of illegal fishing. In addition, Palau recently launched an initiative to promote sustainable tourism and the preservation of their natural resources. To learn more, please visit https://palaupledge.com/

Transforming Tonga's Ocean Management (IUCN)
The country of Tonga comprises 98% ocean and its seas cover an area the size of the state of Texas. Tonga's marine resources are very important in terms of food security, coastal protection, commercial fisheries, livelihoods, tourism, and carbon sequestration; however, marine resources are under threat: from competing uses, overuse in some areas, and conflicts between uses and the ecosystem. To address these issues the Kingdom of Tonga created a cross-Ministerial working group and embarked on the Pacific region's first marine spatial planning process. As a part of the MSP, the Government has committed to 30% MPA coverage (roughly 200,000 km2).
The first year of this three-year grant focused on planning, including appointing an in-country senior project manager, defining ocean management zones, finalizing principles for offshore no-take MPAs, and a decision by the Tongan Government to begin the required national public consultation process. Year two will focus on conducting the public consultation process and completing a report on the types of ocean management and protection areas the people of Tonga would like for their EEZ. The MSP process will likely begin in September and will be accompanied by an ocean awareness public education program on radio, TV and social media.

Micronesia MPAs (Micronesia Conservation Trust)
The Federated States of Micronesia (FSM) has the 14th largest EEZ, while the Republic of the Marshall Islands (RMI) ranks 19th. In 2016, Oceans 5 embarked on a three-year project with the Micronesia Conservation Trust (MCT) to work in both countries to extend commercial fishing exclusion zones from 12 nautical miles (nm) around each island to 24nm, advance Protected Areas Network (PAN) programs, and advocate for local revenue sources to manage MPAs. Two years into the grant, MCT has made progress in achieving the original objectives.
In April 2017, FSM formally expanded the commercial fishing exclusion zone from 12 to 24 nm around each island, and RMI's Cabinet is expected to formally endorse a proposed National Ocean Plan in August 2018. In year three, MCT will continue working with local NGOs and outside experts to expand the commercial fishing closures around each atoll and finalize RMI's PAN regulation. In addition to these original goals, MCT will assist in the creation of a large new MPA in each country. This closure, if successful, would likely connect with the Palau Sanctuary creating larger contiguous protection.