The biggest environmental justice stories of recent years have had water at their center. Flint, Standing Rock, countless communities affected by the spread of fracking — all have risen up in defense of water, the basis of all life. Though global forces drive today's threats to the planet, the resistance movements we'll need to meet those threats remain profoundly local, led by people raised on the land and water being defended.
Over the last decade, I have had the honor of working alongside water protectors in a place most people don't associate with water crises: the Upper Amazon. Though famously lush, with plenty of rain, the Ecuadorean Amazon I call home has been steadily contaminated by the oil industry for five decades. This has produced a paradox, a poisoned paradise in which the region's ancestral nations cannot drink from the rivers, streams and lagoons that for millennia provided clean drinking and cooking water.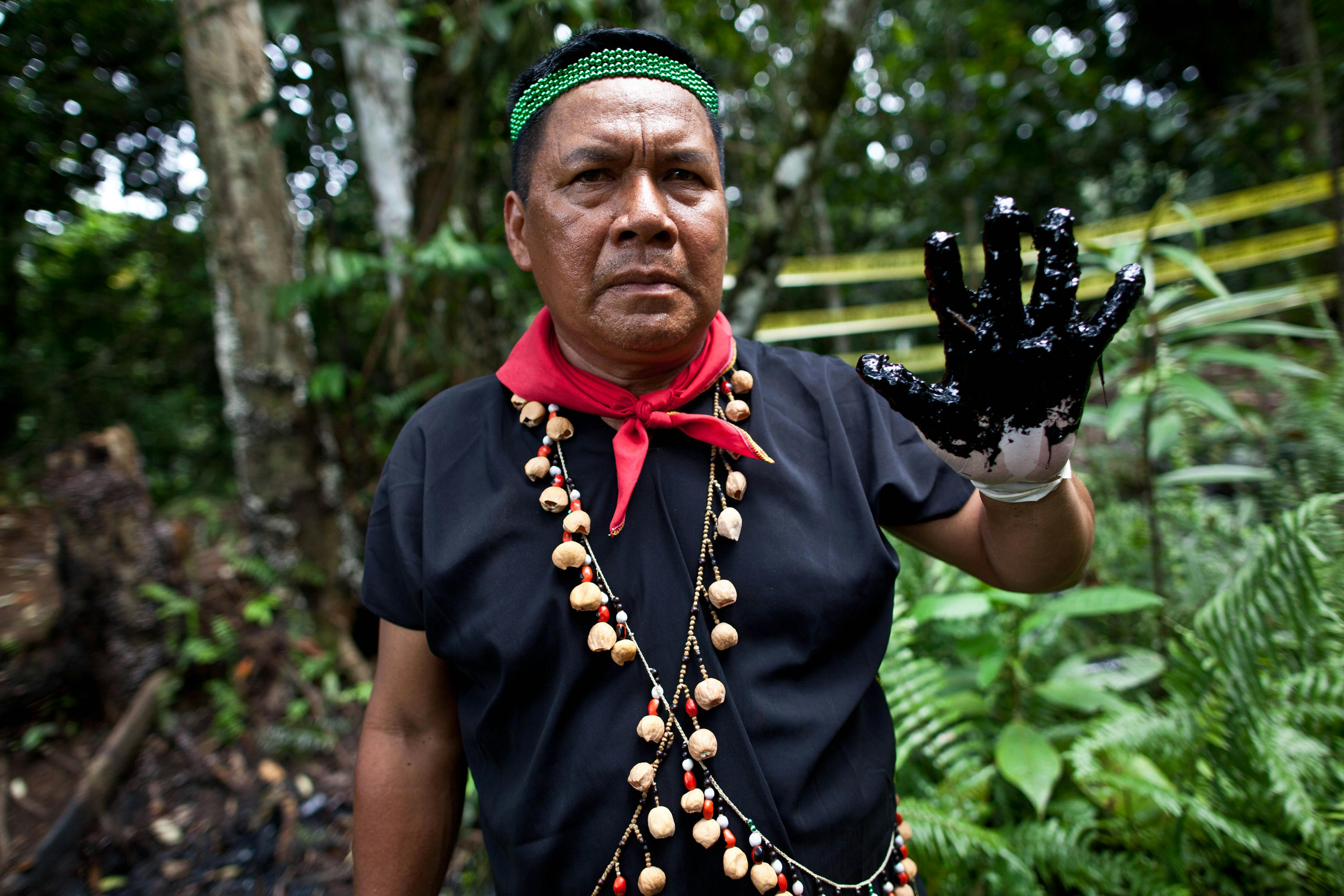 Pollution is a growing problem throughout the Amazon, but the first nations of northeastern Ecuador have suffered the impacts of contamination the longest. Beginning in the late 1960s, the Kofan, Secoya, Siona and Waorani peoples have lived at the center of the oldest and most extensive oil operation in the entire Amazon basin. At first, when their children began to grow sick and die from strange diseases, they did not understand what was happening. Their languages did not even have words for "pollution."
But now that they know, they are taking action. Since 2011, under the banner of the ClearWater project, the first peoples of Ecuador's Amazon have been building solutions to the oil-fueled environmental and public health crisis in the form of family-sized rainwater harvesting systems in indigenous communities downriver from the oil fields. The Ceibo Alliance, an indigenous organization of the four nations that leads the effort, recently celebrated the construction of its one-thousandth water system, all of which together provide clean water to families in 72 communities across five million acres of critically threatened primary forest.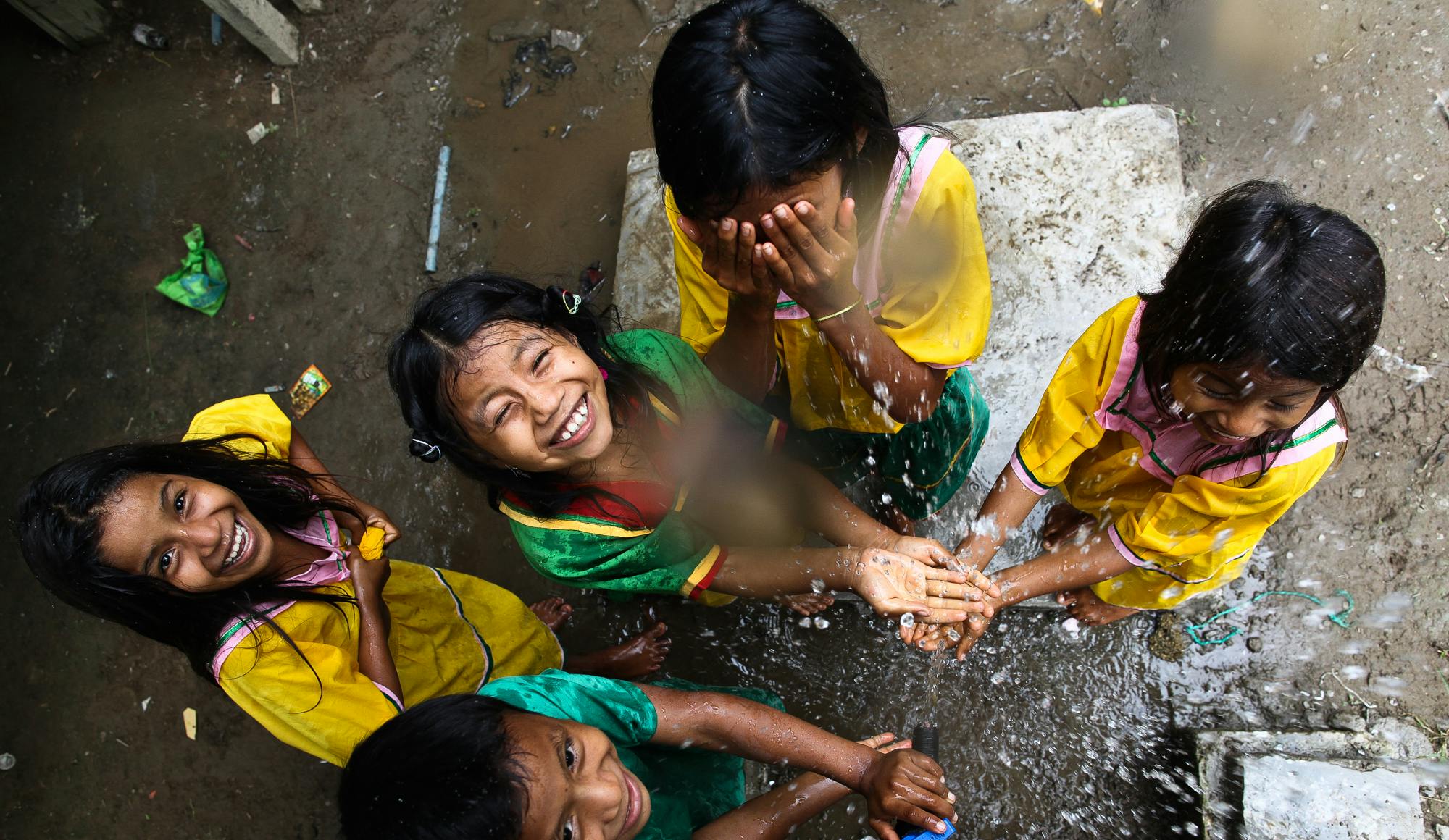 Since its creation, I have worked closely with the Ceibo Alliance in my capacity as executive director of another local NGO, Amazon Frontlines. Together, we have set a goal of providing fresh water to every community in the area that needs it by the end of 2018. We are already close: only ten communities have yet to receive the systems. Today, World Water Day, we are launching a campaign, #LessOilMoreWater, to raise awareness and funds for the final stretch. The campaign seeks to raise $100,000 for the remaining 150 systems by August 9, Indigenous Peoples Day.
The fight here does not end with the construction of the last water system. Hundreds of new oil wells have been drilled in the Ecuadorean Amazon in recent years, and hundreds more are planned. Accidents are common and growing: Nearly a thousand spills in the rainforest were officially reported in the last decade, releasing the equivalent of 4,000 gallons of waste a day.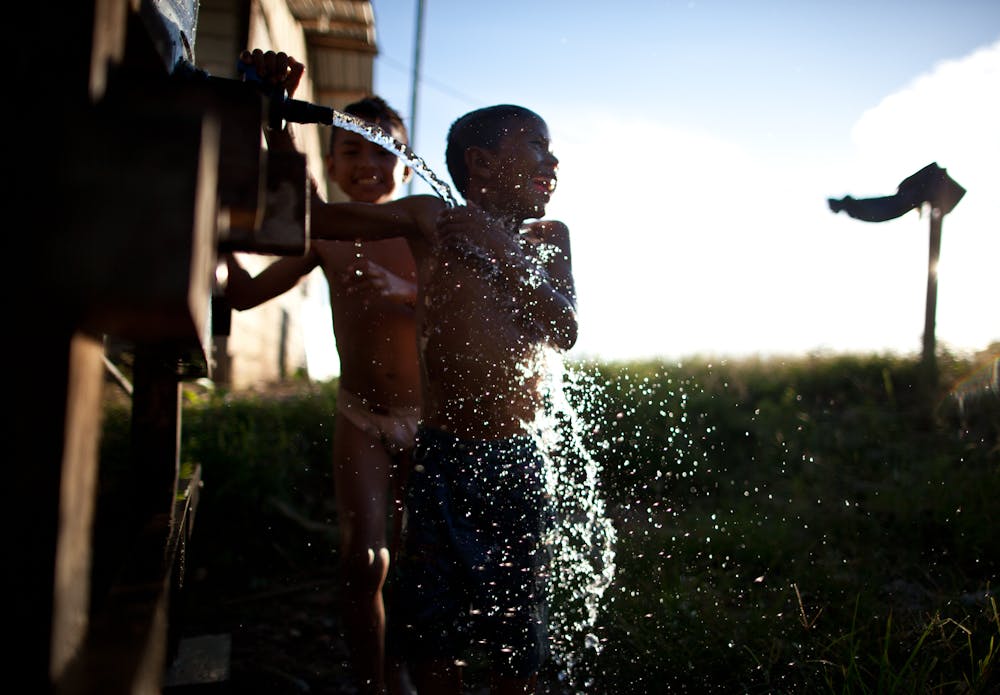 The fight for clean water, as well as for alternative development models in the world's rainforests, will require an alliance between water protectors north and south, and we should all take our cues from the indigenous peoples of the Amazon. As my friend, the Kofan elder Emergildo Criollo, told me recently, "We cannot fight alone against a society that is addicted to oil and money. We are telling our story in the hope that our struggle inspires people in other parts of the world to organize, to resist, to create new ways of living."
In the Ecuadorian Amazon, the new ways are the old ways, and the Ceibo Alliance is working to strengthen cultural and spiritual values that light the path forward. In the words of Waorani leader Norma Nenquimo, "The forest is our sacred source of life and wisdom. When oil companies or miners invade our lands, it is like they are destroying the hearts of our ancestors. We are defending the air, and the water, and the fish in the rivers. Everything that is natural and alive."