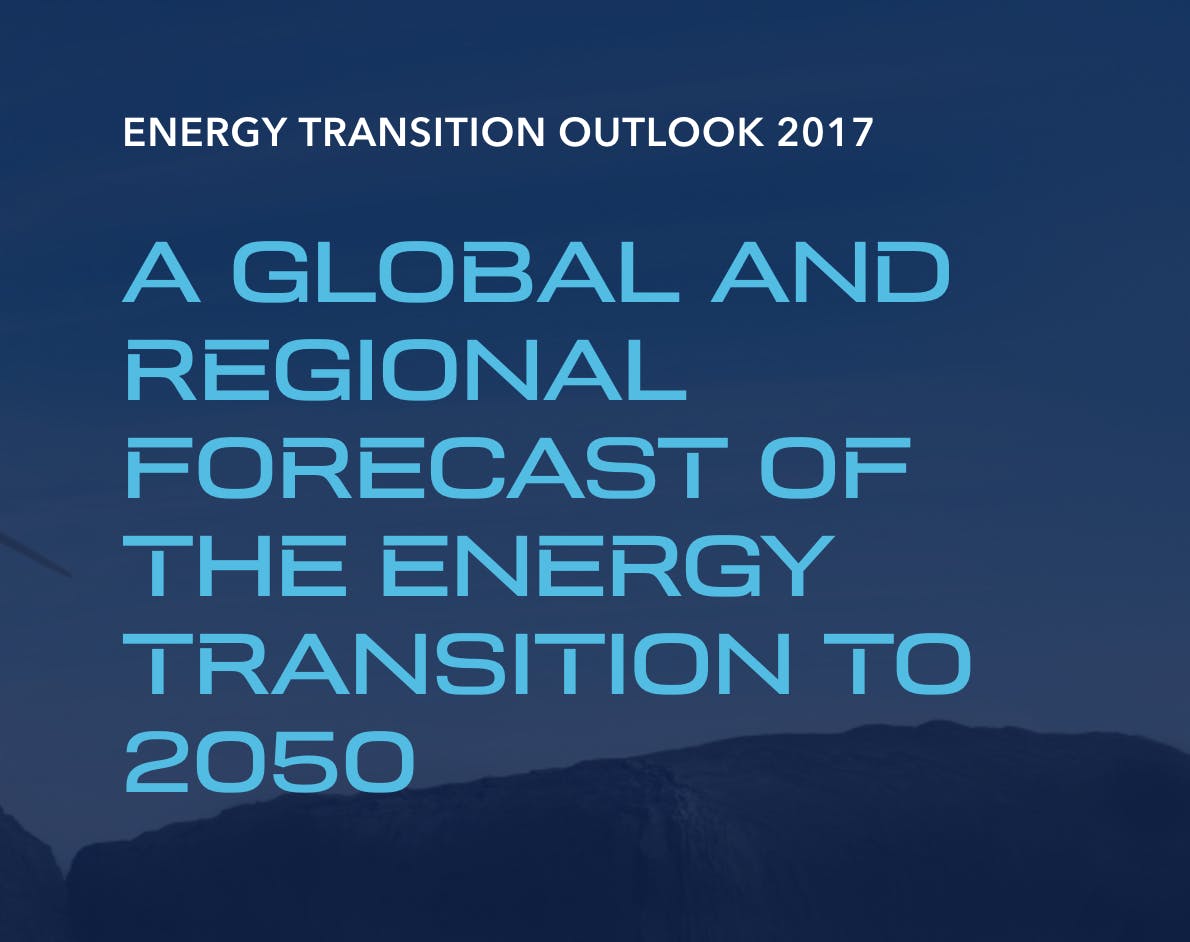 Energy Transition Outlook 2017
This study was prepared by DNV GL as a cross-disciplinary exercise between three of their business areas — Oil & Gas, Maritime and Energy — co-ordinated by a core research team in their corporate R&D unit.
The very many colleagues who contributed are listed on the last page of our main report.
In addition, we wish to thank a wide range of experts from industry and academia for reviewing early drafts of this report. Their comments and suggestions have been of great value, and any remaining errors and deficiencies are our own. Our external collaborators are acknowledged by name in our main 2017 report.
The sources cited in this executive summary are also fully referenced in our main publication, Energy Transition Outlook, 2017.