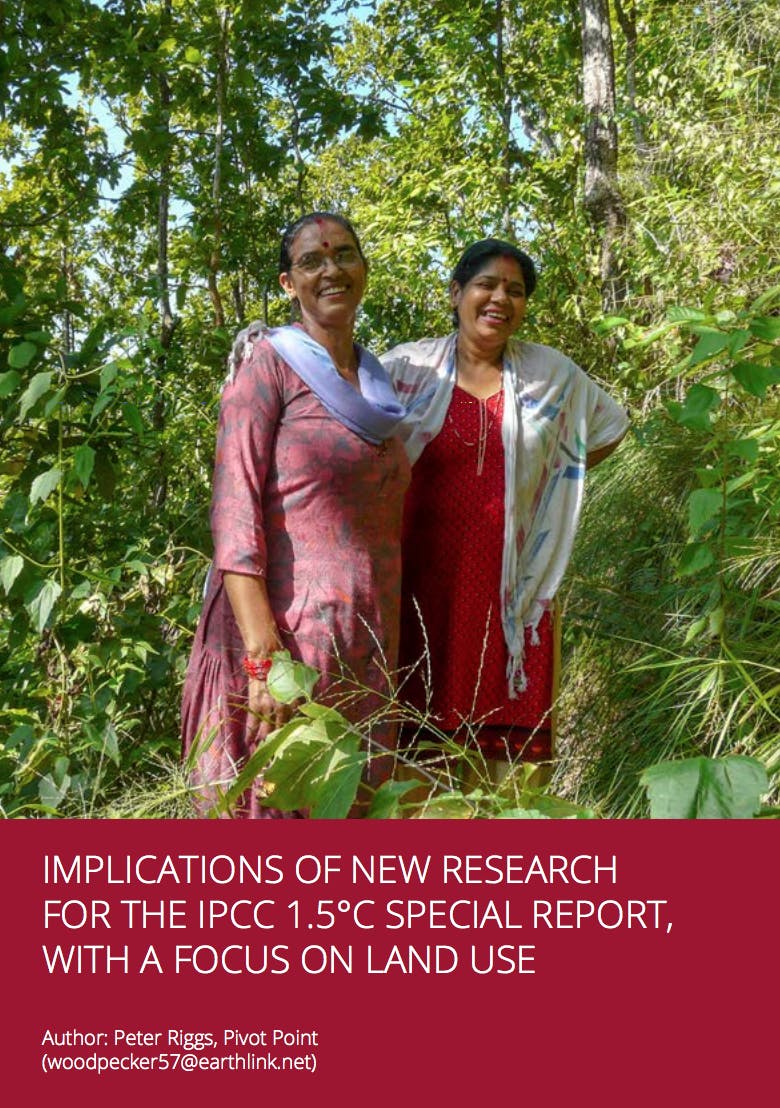 Land Use and 1.5°C Degrees
Implications of new research for the IPCC 1.5°C special report, with a focus on land use. The goals of the Paris Agreement cannot be met without significant contributions from the land sector, including supply-side measures in forestry and agriculture, and demand side measures related to healthier diets and reduced food waste.
Through significant emissions reductions and carbon removals, the land sector can contribute about 25% of the progress needed to meet the 1.5°C goal formulated under the Paris Agreement. Land-sector emissions have to peak by 2020 and become net-zero by 2040–50 and net-negative thereafter.