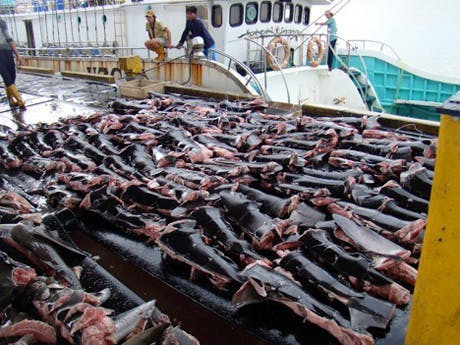 Stopping Costa Rican Exports of Endangered Shark Species
Grantee: MarViva Foundation
Type: Policy Advocacy
Location: Costa Rica
Grant Amount: $24,997
Duration: One year
This grant will support media and policy advocacy to protect threatened shark species whose products are being exported out of Costa Rica with the endorsement of the national fisheries authority. The Project Team will denounce technical and scientific gaps in the fisheries authority's decision-making with regards to these exports, and promote an Executive Decree to reinstate multisectoral, science-based fisheries management and conservation, with emphasis on vulnerable sharks.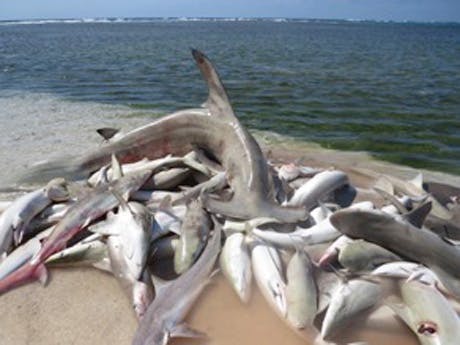 Mercury Accumulation in Caribbean sharks and rays: implications for human health and elasmobranch conservation
Grantee: MarAlliance
Type: Research / Education
Location: Belize, Honduras, and Panama
Grant Amount: $25,000
Duration: One year
While naturally occurring, mercury concentrations in the environment have increased significantly due to human activity, leading sharks and other top-of-the-food-chain predators to accumulate high levels in their muscle tissue. In many Caribbean countries, sharks and rays are utilized as a source of protein; however, removing elasmobranchs from the area for food not only represents an important human health concern due to potentially high mercury levels, but also an ecosystem stressor as sharks and rays play key roles in maintaining healthy communities. The goal of this project is to measure mercury concentrations in muscle tissue from a number of elasmobranchs over a range of sizes caught locally in Belize, Honduras, and Panama to identify which species are safe for human consumption and which should be avoided. By empowering local citizens with information on species caught in their own backyard, this project will promote shark and ray conservation by coupling human health and safe seafood choices to reduce targeted elasmobranch fishing and bycatch.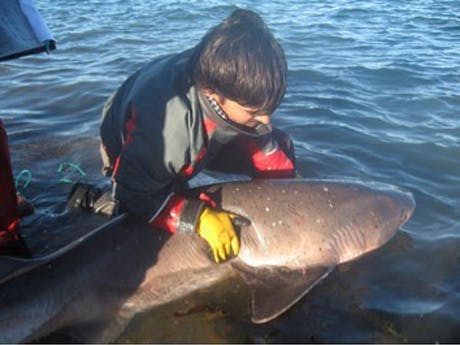 Sharks from the Interjurisdictional Marine Coastal Park Patagonia Austral (PIMCPA) -- A research and conservation initiative
Grantee: Dr. Alejo Irigoyen, Argentinean Research Council
Type: Research / Management
Location: Argentina
Grant Amount: $7,818
Duration: One year

In the South West Atlantic, available information to guide management and conservation initiatives is scarce or unavailable for the majority of species and regions, particularly for large-sized sharks. The conservation challenge of this project is to produce critical knowledge for management and conservation of shark populations from central Patagonia, Argentina. Methods develop this knowledge will include Baited Remote Underwater Video Stations, conventional tagging program and gathering Folk Ecological knowledge from expert recreational and artisanal fishermen of the region. We expect to influence fisheries regulations with the results and activities of this project, specifically the ban of shark killing, as well as create awareness of shark conservation needs among fishermen.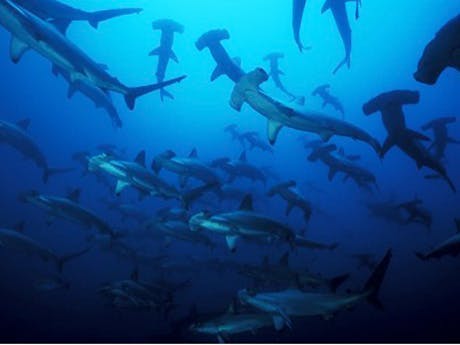 Hammerhead Shark (Sphyrna Lewini) Nursery Areas in the Eastern Colombian Pacific
Grantee: Malpelo Foundation
Type: Research / Management
Amount: $25,000
Location: Columbia
Grant Amount: $25,000
Duration: One year
This grant will allow the Malpelo Foundation to extend the knowledge of hammerhead shark spatial ecology. Through acoustic and satellite tagging, horizontal movements will be analyzed in order to establish possible key nursery areas in the Colombian Pacific. Eight juvenile and three female hammerhead shark individuals will be tagged with acoustic and satellite tags respectively, and three acoustic receptors will be placed along the Colombian Pacific coastline as well. This project will provide scientific data for authorities and decision makers to implement proper management plans in order to protect this endangered species.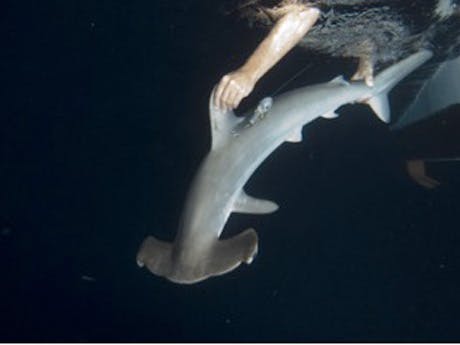 IslandShark - Oceanic Islands as Nurseries for Migratory Sharks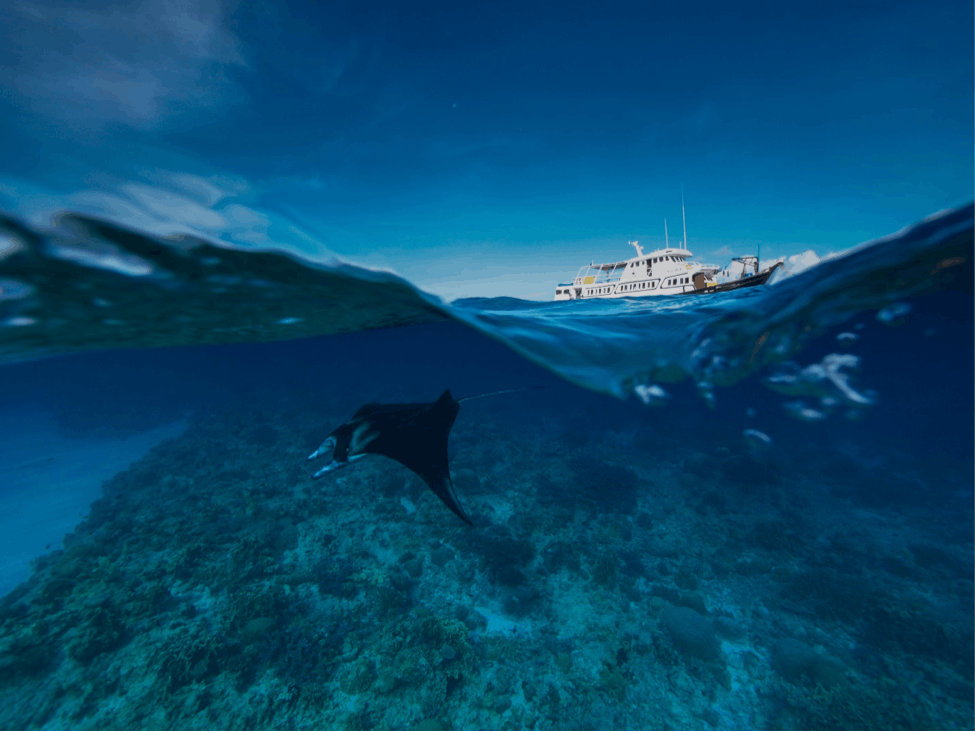 Restoring Manta and Devil Rays Populations in the Philippines
Grantee: Large Marine Vertebrates Research Institute (LAMAVE)
Type: Research / Management
Location: Philippines
Grant Amount: $24,910
Duration: One year
Manta and devil rays have been fished in South East Asia for centuries and the Philippines has been the theater of direct hunting until April 2017, when the largest targeted fishery was closed. With thousands of individuals removed every year, the populations left in the country are a fraction of what they used to be and are mostly extirpated from their original range. The project will identify and describe remaining populations of manta and devil rays in the Philippines, identify conservation priority areas and migratory corridors and set the basis for the creation of a dedicated network of protected areas to allow the species to recover. With an interdisciplinary approach, LAMAVE will work with local and international partners to create the first dedicated manta sanctuary in the Philippines and to spearhead a roadmap for the recovery of the species.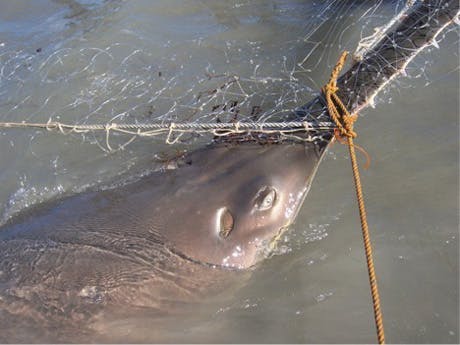 In-situ Conservation of Queensland's Sawfish
Grantee: Dr. Barbara Wueringer, Sharks and Rays Australia
Type: Research / Education
Location: Australia
Grant Amount: $23,950
Duration: One year
Over the last 2.5 years, work by Sharks and Rays Australia has uncovered several issues in Queensland, Australia, that are hindering sawfish protection. The successful conservation of sawfishes in the region is dependent on working with recreational and commercial fishers as well as the general public. Funds provided by the Global Partnership for Sharks and Rays will enable a project that will encourage commercial and recreational fishers to report sawfish captures, and teach best practice release methods for animals entangled in fishing nets.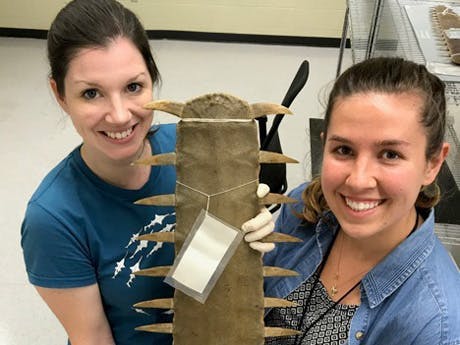 Saw Search: old saws shed new light in sawfish conservation
Grantee: Dr. Nichole Phillips, University of Southern Mississippi
Type: Research
Location: United Kingdom
Grant Amount: $23,733
Duration: One year
Largetooth sawfish have undergone substantial declines in range and abundance due to bycatch in fisheries, direct exploitation, and habitat degradation, and consequently, are listed as Critically Endangered by the International Union for the Conservation of Nature (IUCN). This grant will support the collection of tissue samples from historic largetooth sawfish saws held in museums in the United Kingdom. Genetic data will be generated from these samples to quantify any loss of genetic diversity in largetooth sawfish population over the past ~100 years and assess their long-term survival outlook. If the levels of genetic diversity in contemporary populations are severely reduced from those of past populations, protecting remaining genetic diversity should be a high conservation priority.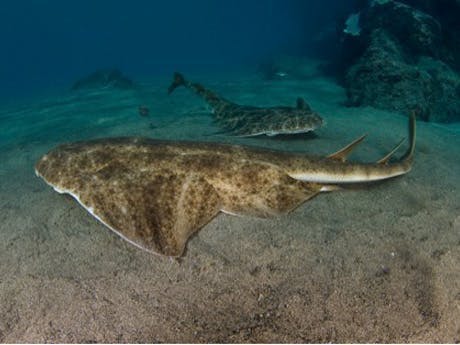 Conservation of Angel Sharks (Squatina squatina) in their last Stronghold
Grantee: Zoological Society of London
Type: Research / Conservation
Location: Canary Islands, Spain Grant
Amount: $25,000
Duration: One year
Limited understanding of the ecology of the Critically Endangered Angelshark (Squatina squatina) is a major factor preventing its protection, as highlighted in the Angelshark Action Plan for the Canary Islands. This grant will support the identification and investigation of environmental characteristics at possible Angleshark nursery areas in the Canary Islands, identified as a unique stronghold for this species. Research will be completed alongside widespread outreach with key stakeholders to raise awareness of the importance of nursery areas and drive improved spatial protection for Angelsharks.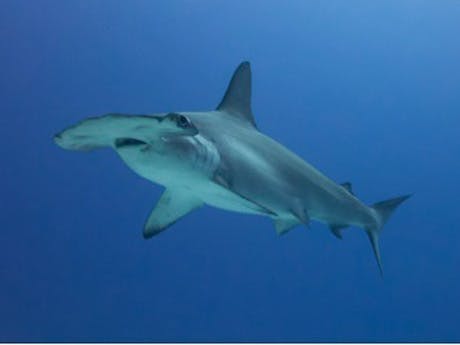 Sharks & Rays Conservation Initiative: Shark Fin Transit Project
Grantee: Natural Resources Defense Council
Type: Research / Management
Location: United States
Grant Amount: $25,000
Duration: One year
Unmonitored transit of shark products is recognized as a significant and poorly understood problem. Evidence suggests that the U.S. plays a significant role in the global transit of shark fins--and that the U.S. has the capacity and legal authority to monitor, inspect, and, where appropriate, seize these shipments. This grant will support original research to illuminate the poorly monitored transit of shark fins through the U.S. to global markets in Asia and the development of policy solutions and recommendations to address this largely undocumented trade.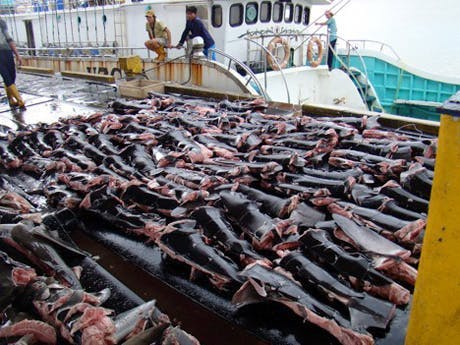 A Scoping Study for Traceability Improvements in Singapore, a Globally Significant Trading Hub for Shark/Ray Products
Grantee: Shannon Cosentino-Roush
Type: Research / Scoping
Location: Singapore
Grant Amount: $25,000
Duration: Five months

This grant will support research into the current shark/ray supply chain and traceability practices/systems within Singapore in order to generate targeted recommendations for traceability improvement, as a tool to combat IUU fishing and improve CITES implementation. The project has the following specific objectives:

· Describe the flow of shark/ray products into, within, and out of Singapore;
· Identify the stakeholders and entities involved in the various supply chain stages and their interconnecting relationships and respective roles;
· Document the legal reporting and traceability requirements currently in place; and
· Identify current gaps and targeted recommendations to improve traceability.