Former U.N. climate chief Christiana Figueres spoke last month about "a transformation that is now unstoppable, irreversible and more than anything else, it is exponential." Her words ring true in two ways.
As I type these words, six wildfires are engulfing whole swathes of Southern California. More than two hundred thousand residents fled their homes ahead of walls of fast-moving flames as hundreds of structures disintegrated to ashes in their wake. The destruction may seem to many as an act of Nature, but the conditions that made these particularly fiery storms so devastating can be traced back to manmade causes.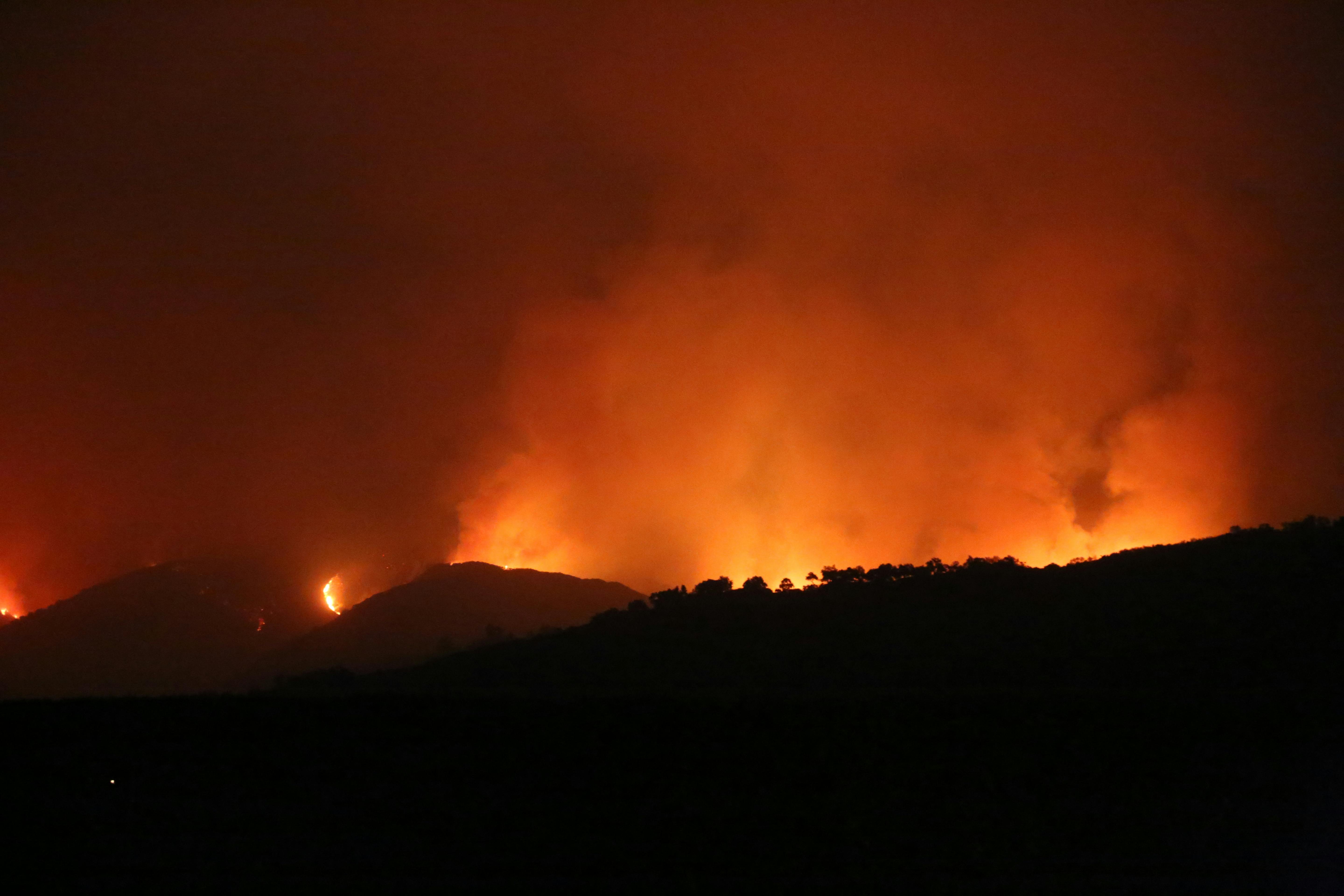 Over the second half of the last century, California's average temperature rose about 2 degrees Fahrenheit (1.1 degrees Celsius), according to NASA's Earth Observatory. Those higher temperatures combined with the effects of long droughts have left brush and trees stripped of moisture — hundreds of thousands of acres of kindling vulnerable to an occasional wayward spark that can lead to the loss of tens of thousands of acres.
Across the continent, there have been other signs of accelerating climate change. Texas, Florida, Puerto Rico and the U.S. Virgin Islands are still recovering from one of the worst Atlantic hurricane seasons on record, resulting in a record $200 billion in estimated damages and much of Puerto Rico still without power and whole regions with little access to water 75 days after Hurricane Maria slammed into the island. Hurricanes may be a recurring threat to people living in those areas, but this scale is unprecedented, magnified by the warming of the ocean from climate change that strengthens the storms and changes trajectories.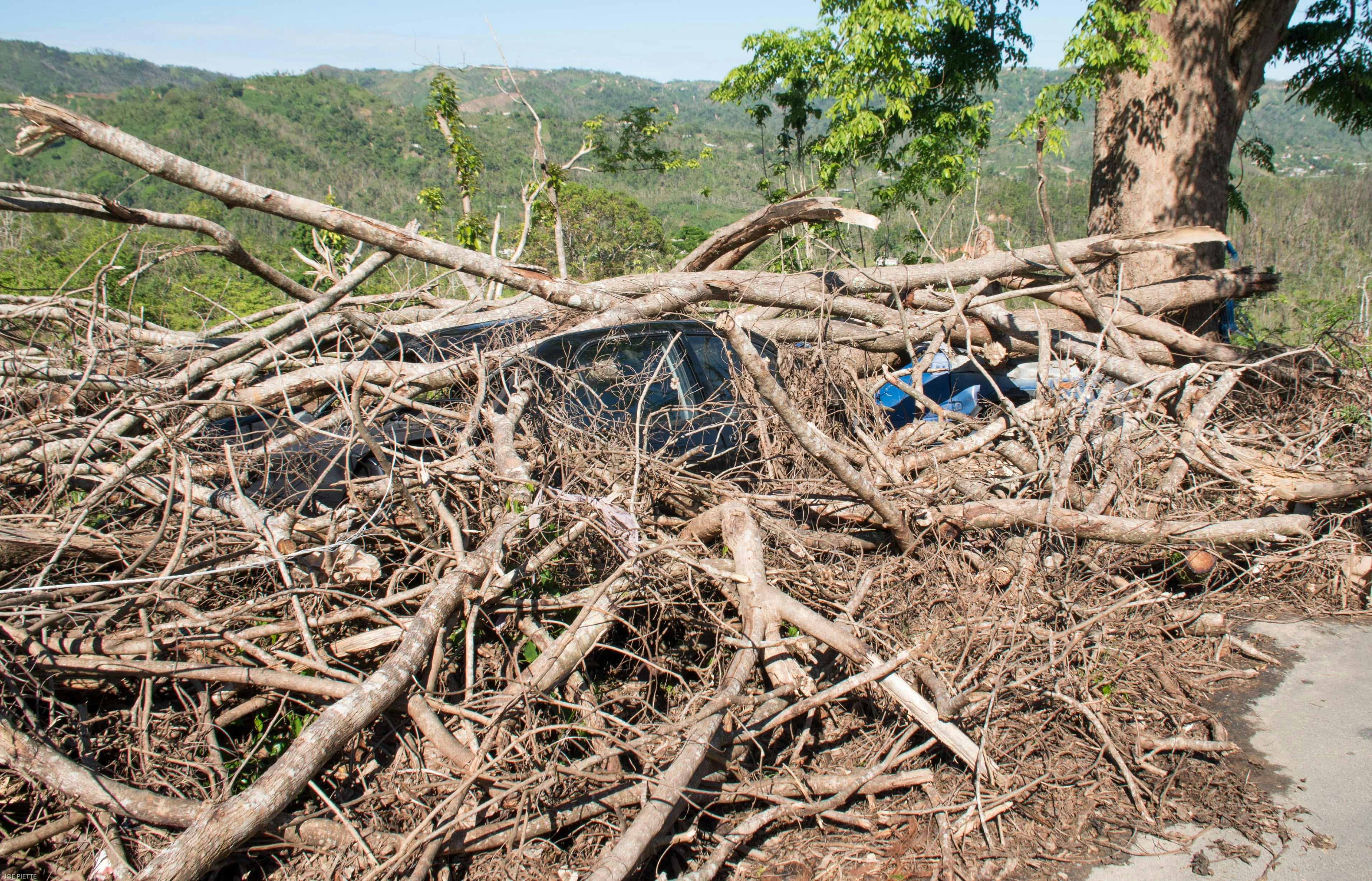 Scientists have long connected the dots between carbon dioxide and other man-made emissions and the raising of temperatures on the planet's surface. Sixteen out of the seventeen warmest years on record, since measurements first started 136 years ago, happened since 2001. Droughts have become a more regular feature of life around the world, particularly in impoverished agriculturally-dependent regions in Africa, as moisture is literally baked out of the soil.
These trends are no longer a hypothesis or a projection scrawled on a university professor's chalkboard. It is half of that "unstoppable transformation" of our planet associated with climate change, global impacts we could have avoided by acting sooner, but which we can still mitigate in the future with prompt action now.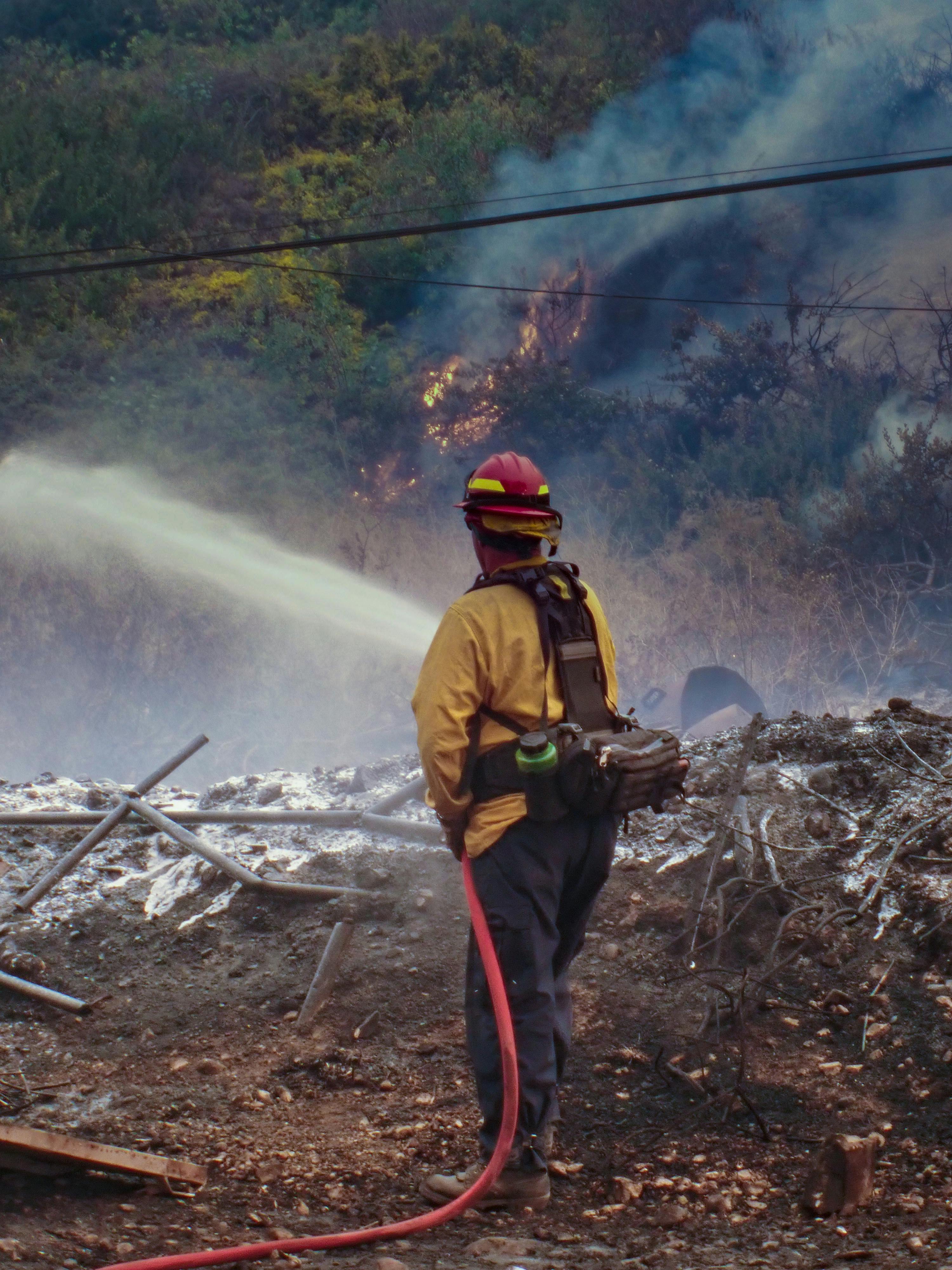 Unfortunately, even as these wildfires and hurricanes raged, the winds of political change blew in the wrong direction. The Trump Administration pulled out of the historic 2015 Paris Agreement — abandoning a compact signed by nearly 200 nations to curb their greenhouse-gas emissions. As a global superpower, the United States had pledged to cut its greenhouse gas emissions 26 to 28 percent below 2005 levels by 2025. As the wealthiest nation in the world, the United States had also previously promised to deliver $3 billion in aid to third world countries in an effort to develop clean energy alternatives within the next three years.
Instead, President Trump and his allies in Congress are prioritizing the dying coal and oil industries in their executive orders and tax reform proposals, tactics which will likely lead to death of a literal kind for those in the path of future climate change-exacerbated disasters. "I was elected to represent the citizens of Pittsburgh, not Paris," he said in his June announcement, perhaps not realizing that Pennsylvania won't be any more immune from the effects of climate change than the French capital.
But the other half of the unstoppable transformation is the progress on decarbonizing the global economy by other nations, corporations, and average citizens. Last month, the 23rd conference of the United Nations Framework Convention on Climate Change in Bonn, Germany (COP23) proved a modest success, with progress made towards implementing the Paris Agreement and its pollution-cutting targets, even as the U.S. delegation drew criticism for a myopic forum touting fossil fuels and nuclear power.
Perhaps the best evidence of the unstoppable nature of this transformation to a cleaner, more sustainable future is that a greater number of people around the world are realizing the extent of the crisis that potentially threatens the very existence of the human race. A Gallup poll released in March found that a record percentage of Americans have become concerned about global warming, with 62% of respondents saying effects of global warming have already begun, up 3% from a year ago. The survey also found 45 percent worry a great deal about global warming, a jump from the 37% in 2016.
So, despite this year's staggering losses of life and property, it's important not to lose hope. For climate change advocates, systemic progress can seem painfully slow and inadequate and the sobering truth is that a lot more drastic actions must be taken to lower carbon emissions enough to keep the rise in global temperatures since the industrial revolution to the target of less than 2 degrees Celsius (3.6 Fahrenheit) established by the Paris Agreement. But as more people accept the science and resolve to make meaningful changes in their own lives, including more pressure on politicians, there is now an unstoppable transformation of the political climate as well.